वो ईद, ईद न होगी। (Woh Eid, Eid Na Hogi.)
Covid Era
is a different time and we are experiencing the things differently. Our lifestyles has changed, the way world behaving has changed and it has also changed the way
Eid
will be celebrated this year. The feast of fasting
(Eid Ul Fitr
) will not come with Feast,Fun, Sharing, Caring and meeting our loved ones. But we still make it happier by doing our part in helping the weaker sections of the society which we must do. As a writer and poet I have celebrated this by writing this poem which I am sharing here.
Happy Eid.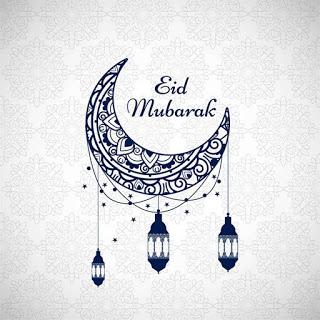 जब तेरी दीद न होगी,फिर ईद, वो ईद न होगी।  
Jab Teri Deed Na Hogi,Phir Eid, Eid Eid Na Hogi.
रात में तनहा चाँद का दीदार तो हो जाएगा,मुबारक़बाद देने को मगर मोहल्ला न चिल्लाएगा,चाँद रात पर जब ज़रूरी ख़रीद न होगी,फिर ईद, वो ईद न होगी।  
Raat Mein Tanha Chand Ka Deedar To Ho Jaega,Mubarakbad Dene Ko Magar Mohalla Na Chillaega,Chand Raat Par Jab Zaroori Kharid Na Hogi, Phir Eid, Woh Eid Na Hoga.

जल्दी उठकर सुबह तैयार हो जाएंगे,नए कपड़ों में फोटो भी खिचवाएंगे, ईद की सुबह मगर नमाज़ जब न होगी,फिर ईद, वो ईद न होगी।  
Jaldi Uthkar Subah Tayyar Ho Jaenge,Naye Kapdon Mein Photo Bhi Khichwaenge,Eid Ki Subah Magar Namaz Jab Na Hogi,Phir Eid,Woh Eid Na Hogi.
मुहं मीठा करने को शीर-क़ोरमा तो बनेगा, तरह-तरह के पकवान से दस्तरख़ान सजेगा,पर मेहमानों की घर में जब भीड़ न होगी,फिर ईद, वो ईद न होगी।   
Muhn Meetha Karne Ko Sheer-Korma To Banega,Tarah-Tarah Ke Pakwaan Se Dastarkhan Sajega,Par Mehmano Ki Ghar Mein Jab Bheed Na Hogi,Phir Eid,Woh Eid Na Hogi.
दुनिया बदल रही है बदल जाएगी,ये मुश्किल घड़ियाँ भी चली जाएंगी,साथ अपने अगर उम्मीद होगी,तो फिर वही खुशियां वही ईद होगी। 
Duniya Badal Rahi Hai Badal Jaegi,Ye Mushkil Ghadiyan Bhi Chali Jaengi,Saath Apne Agar Ummeed Hogi,To Phir Wahi Khushiyan Wahi Eid Hogi.