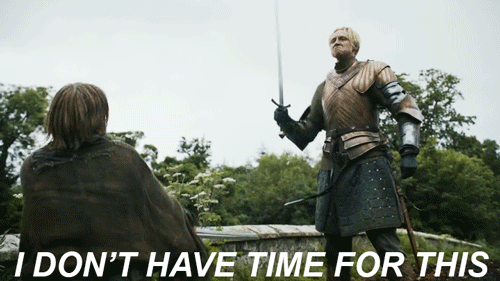 Today's post is part Woman Crush Wednesday, part motivational speech, but most importantly, it's all "Game of Thrones."
(It's been far too long)
When they read the nominees for Best Supporting Actress in a Drama Series this Sunday, it won't surprise you to hear Gwendoline Christie's name among them. Or at least it shouldn't. Her portrayal of Brienne of Tarth on "Game of Thrones" was one of the highlights of the series.
What might come as a bit of a shock is that HBO didn't submit her for the Emmy committee's consideration.
To be fair, there are a lot of parts on "Game of Thrones," and HBO had to prioritize (apparently). Alfie Allen (Theon) and Carice van Houten (Melisandre) also submitted themselves and received nominations.
To be less fair, (and slightly peeved) as Brienne, Christie was quite literally [SPOILER ALERT} at the table until the very end. HBO not recognizing her value with a submission for an Emmy nomination, well...actually it totally tracks with their final "Game of Thrones" decisions...but that's not the point.
The actual point is that when HBO didn't see her value, she took matters into her own hands. Which makes her just as much of a badass as the woman she's now Emmy-nominated for portraying.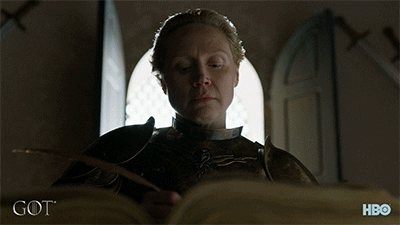 Okay, that's all I've got for you. Be brave, be kind, and let them know what you're worth.
More on the Story: IndieWire