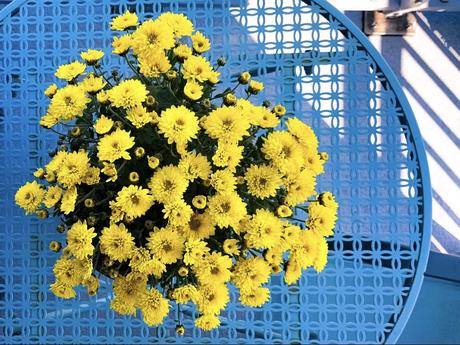 Welcome to the second day of autumn. In addition to marking the return of the network television series, this new season also means the impending arrival of a different kind of show. Fair warning, to watch this one, you will have to venture a bit outside your comfort zone, and by that I mean your couch.
I'm talking about the show put on by mother nature. In case the previous sentence didn't make it clear, this post is going to be super corny and sentimental. Sorry, not sorry.
In some ways, autumn is a polarizing season. There's those who love it (probably a little too much) and those who loathe the excessive peppiness of fall fans and everything pumpkin spice. Thankfully, for that second group, there is something about fall we can all agree on (hopefully) - it is gorgeous.
Over the next few weeks, those of us in the northern hemisphere are in for a show of warm, jewel tones that will turn even the most mundane setting into a scene from a Hallmark Channel movie. Yes, it will be followed by months of grey, slushy winter, but fall is like nature's reminder to be in the moment.
It's a blink-and-you'll-miss-it season. You have to actually slow down and be present to appreciate it. Which is way easier said than done. The good news is you still have time now, so take a beat and take it in. That goes double for the fall haters.
On that note, I'll leave you to enjoy (or tolerate) this second day of autumn. Be brave, be kind, and be present.
P.S. - Today's photo comes to you courtesy of a pop of autumnal color (Mumford the III) and some sweet, late-morning sunbeams.