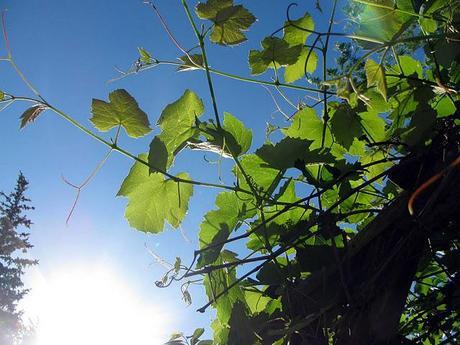 check out how the sun lights up the leaves on this grapevine. pretty awesome eh?
the weather has been gorgeous the last few days and tomorrow is supposed to bring us more of the same. wouldn't it be grand if the weather was like this all summer?
if you'd like to gaze at more wondrous skies from all around the world or if you'd like to add your own sky, please visit the skywatch friday meme, thanks to klaus and his team, sandy, wren, and sylvia.