I've finally settled in my new home! I had a very exhausting and crazy weekend that I still can't get over my hangover. I had to absent from today's class because I wasn't able to read the assignments and I'm scared I might get called. I'm still adjusting and feeling the moment. And I think I broke a bone or two.
Kalurks.
I'm just happy that papa have helpful friends here. They helped us move in and carry all these, free of charge!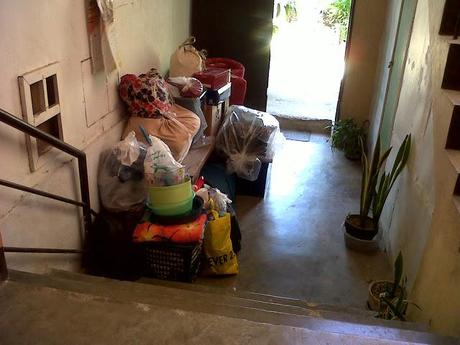 When we got all our things in, my sister and I hardly moved them. I made my bed and quickly laid on it. Sister sat beside me and played dotA. Neither of us even bothered to switch on the light. So when
ate
Mariz, the caretaker, came in, she was surprised to see us two just staring at our stuff haha. She assumed we went back to our old room to get more things because she couldn't hear anything from our room, and it was dark. Sorry if we frightened you,
ate.
I hope we didn't make a bad impression. HAHA
I probably spent 2 hours wriggling in my bed before I decided to continue with my life. I dressed up and accompanied sister to the mall. She left this morning which is why we had to do a rush shopping yesterday. She bought a pair of shoes for our sister's wedding and we tried on some dresses. Sister is one of the
reginas
for Our Lady of Immaculate Concepcion feast day so we looked for sky blue hued gowns.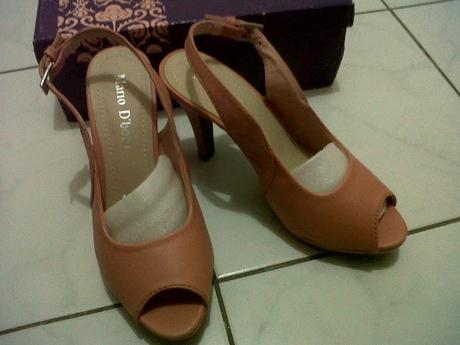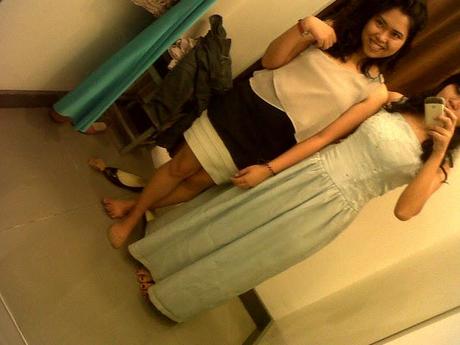 Want this dress for my parents' 25th but it's so mahaaal!
We came home so worn out after all the walking that we did. I hate walking in doll shoes and pants.
Nakakastress!
But we still managed to unpack our things and put them in their rightful places. We laughed a lot while making stories of our neighbors thoughts about us cleaning up at almost midnight. That's just how we do it bitches.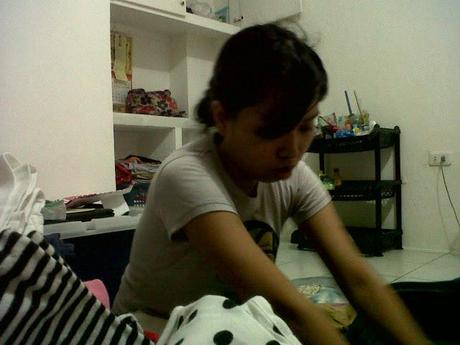 My room is slightly smaller than my previous one but I'm okay with it. I even think it's big since I'm living alone again. Yes, I'm living alone again. I don't know how to live my life without my
yaya
. :( My neighbors are noisy. I hate that they're comfortable living in here that they act like it's really theirs. No bitches, no
feeling at home!

This is my fourth home since I got here in Cebu which isn't so long ago.
Ako na si
Dora! Thank you to the guys who assisted us though I got a little angry for their being late haha. Demanding
pa si ate!
And thank you, most especially to my sister who actually did everything. Now, I can start anew.
Welcome self!
x