My first Poetry Jam. Mary has asked us to write about things and situations involving 'Yes' and 'No'. She also gave us some interesting quotes to inspire us. This one provoked me: "The oldest, shortest words - "yes" and "no" - are those which require the most thought." -- Pythagoras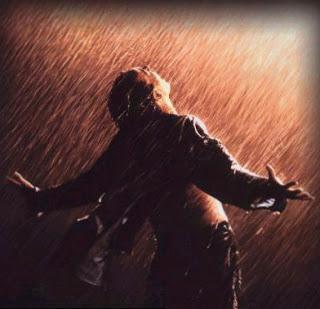 The rain kept comingDrenching him, soaking his clothesThe shiver went up to his bonesYet, nothing could creep up to his heartCorner of his eyes saw someone, or two, dartFinding some shelter from the stormThat had him engulfed, tormentedHe stood there lest he should be declared a dorkNo, he could not go back
...
The forget-me-nots bent their headsAgainst the cold and ruthless batterStill his hands did not falterHe stood there, never knowing for how longThe wind made music, his drowning songAt some point, he seemed to be floatingEven though the water had drained, he floatedin that utter chaos of wind and water.No, he could not go back
...
'Yes', he heard something, or someoneWas he getting crazy with all the battering on his head?No, there couldn't be anyone, he was all alone, he denied instead'Yes, there you are, you fool', someone whisperedNo, shouting, but the wind was louderYes, now he could see, lanky figure approaching,Its attire swishing madly, as if it was going to crash into himAt last he moved, to rub water from his eyesShe crashed into him, lips locked in surprise'Yes, yes, yes, yes, yes! I will marry you. Yes!', she cried.