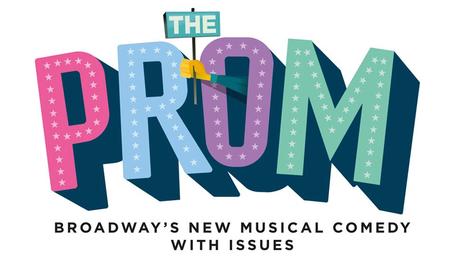 Today's best new musical nominee is "The Prom," a show too fun and optimistic (not to mention history-making) to ignore and all the #MondayMotivation you'll ever need.
The premise of "The Prom" is simple enough, a group of Broadway actors whose show has just flopped is looking for a cause to repair their images. Enter, a teenager in Indiana whose prom has been canceled because she asked to bring her girlfriend as her date.
Of course, by the time the performers get there, the problem has already been resolved (because, you know, discrimination) ... and they all live happily ever after ... you know after the town learns a valuable lesson about bigotry and the performers learn a valuable lesson about humility.
It's a peppy, sweet, inspiring story that will make you smile whether you like it or not ... but none of that matters as much as Beth Leavel's 11 o'clock number ...
Which brings me to the cast that makes the show work. If you're not a regular on Broadway (or at the Muny) these names may not be familiar to you, but let me just tell you that having Beth Leavel, Brooks Ashmanskas, Christopher Sieber, and Angie Schworer all in one cast is ridiculous (in the best way). And then there's Caitlin Kinnunen as Emma and Isabelle McCalla as Alyssa, who lead the student-side of this story beautifully.
And as if that wasn't enough, the show also features one of the most intense pieces of sung-through choreography (they don't need no dance break) I have ever seen. Seriously, mad props on the stamina of the ensemble.
The show also happens to be the only original musical in the running this season (technically speaking) a rare thing in a season full of adaptations of all shapes and sizes.
With that, I'll leave you with these profound (... ly misplaced in the context of the show, but inspiring all the same) lyrics.
Bigotry's not big of me and it's not big of you. Let's all work together to make rainbow dreams come true.
...bi-daily smile...