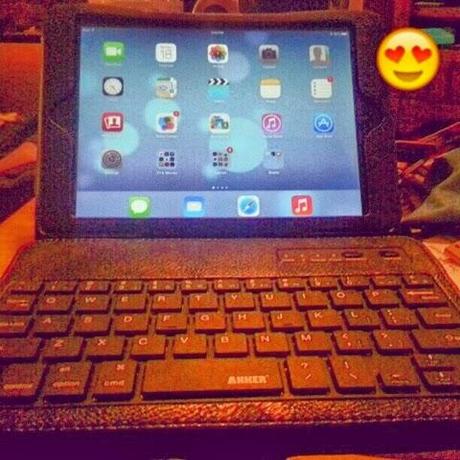 So I have been an absent blogger - which is bound to happen from time to time.  
While i hope I would be able to work and do everything else I want to do, I have to say; that is just not happening.  My hours have increased over the summer and I am now officially a full time worker bee.  I have no complaints, as I really enjoy the people I work with, I love getting out of the house more, I love having extra money --- and I win awesome things like this mini iPad that is pictured above (and that I am typing on).  I have been exploring my new toy for this past week, but today I got a keyboard for it.
All that being said I thought I would post a bit for today :-D
I will try to post on a regular basis again, but my focus may have shifted a bit. For example, I don`t bake or deal hunt right now.  At the moment I am loving on our rats, catching up with some reading and TV, a little gaming and trying my best to balance parenting and working.
Even if I don`t update as much here, be sure to follow me on Instagram, as I am constantly updating updating there.