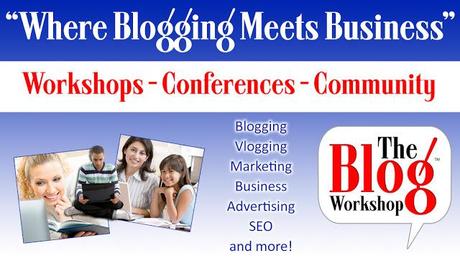 When asked to review The Blog Workshop website, I expected to find a large promotional site dedicated to the courses offered.  And while the courses offered by the site look fascinating and exceptionally helpful; I was
surprised and delighted
to find the vast community offered to bloggers completely free of charge.
As a free member
of the site I have access to the following:
Groups
:  Just like it sounds, this is a section of the site dedicated to specialized groups, similar to what you would find on other social sites.  The big benefit to this groups on this site is they are all dedicated to bloggers.  As a blogger I know how important it is to network with other bloggers, and a site like this can prove to be an invaluable resource.  There are also groups developed to support the site's students for their courses and University.
Forum
:  This section of the site offers a site wide discussion board that can easily be used as a sounding board to all of the bloggers on their site.  It is a great way to get the discussion going between new and old members alike, even if they aren't a part of the specific groups. (see above) This kind of communication between all bloggers enable each of us the learn from each other from resources you would least expect.  You will find boards dedicated to general discussion, their workshops offered on the site, the University and the online conferences offered by The Blog Workshop.
The Blog
:  This is where the creators of The Blog Workshop site have handpicked valuable tips to share with the community.  These tips range from the importance to a blog community to twitter demographics.  Readers, whether they blog or not, look for this kind of information from well informed sources; The Blog Workshop offers information to you for free.
I know that monthly memberships are available for a small price ($10), what is mentioned above is what I was able to access and look at for free, I did not create a group or post, but did receive invitations to joins existing groups as a free member.  As a paying member, it appears you would have more leverage to create within the community and have access to more content.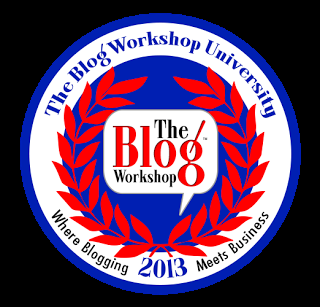 The Blog Workshop University is the pay portion of the site where you can access class description and times, download the brochure for the university, and anticipate what you can learn from the valuable resource.
The University offers courses in:  Blog Design, Blog Writing, Blog Business, and Blog Marketing.  The entire set of course work lasts a year, with each section spanning over 3 months of in depth education on the subject matter.  These courses will begin Spring of 201.  Find more information at their FAQ
The Workshops include a variety of subject including the upcoming workshop:  Surviving S.E.O.  A Subject I know we all could benefit from.  These workshops are separate from the university courses and can be payed for on an individual bases.  Pricing for these courses are very affordable, and provide a way of learning exactly what you need right now.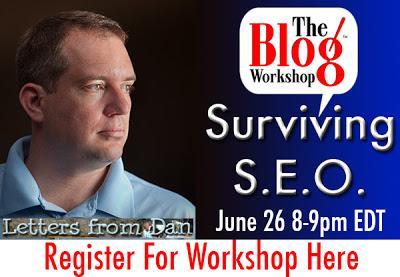 "Dan R Morris helps bloggers overcome burn-out by teaching them how to employ leverage in their business, identify with precision where they are generating revenue and how to take the steps necessary to make align their blog with their dreams.  Dan the is founder of LettersFromDan.com, a website dedicated to improving your revenue stream from online efforts. Dan is an infomercial producer, blogger, niche website owner, product developer, author, internet marketer and Mastermind leader. Dan actively encourages marketers to take that extra step so that "Hope" doesn't become the marketing plan.  Dan has been seen speaking at: SoFabCon, Savvy Blogging Summitt, Social Media in Action Conference, The Blog Workshop and more."  The Blog Workshop Website.
There is a lot more to explore on the site, but in closing I would like to point you toward the 'Resources' tab of the University section of the site, where you can read more about applying for a scholarship or grant toward their University courses starting Spring 2014.  These programs are developed for current bloggers who would like to learn more about their business as they progress in this new media.  You will see that one of the requirements for both the grant or scholarship require that you have an active blog of at least a year.  This is an excellent time to get in applications before they are no longer accepting them.
Sign up now, and get in on the ground floor to this community and exceptional education opportunities: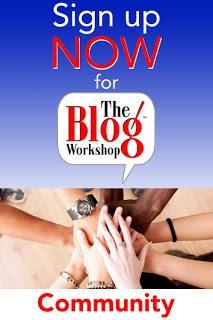 If you like this post, don't forget to share it below.
Don't miss a single post, subscribe via e-mail now. Enter your email address:
Delivered by FeedBurner
Vote, to show your support.


Today I am participating in the following blog hops/link ups: