Round and round the world spins and wonders if this is what made the humans lose it.
All you have to do is turn on some news channel or read the morning paper. Lies and Half truths rule and whatever is left is pure madness. The circus that is Politics has affected every part of our life and while every country has got their share of buffoons in the government, the ones that are found here are  kings of corruption and stupidity.
Recent events  inspired me to draw some cartoons. Sharing some bits with you all

1) With rise in crimes against women and kids, a baba well-known for speeches against women, mostly on how women should stay in their limits n all, came up with an unique solution.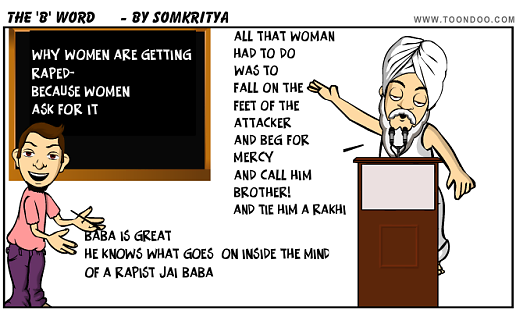 2) Northern India is going through troubled times, caused by human indifference and natures fury. And while Indian Army is giving more than 500% rescuing, helping those who are affected, politicians are on a different tangent all together. The cartoon depicts the ugly fist fight two politicians got into, to decide who will get credit for rescuing the people of a particular state.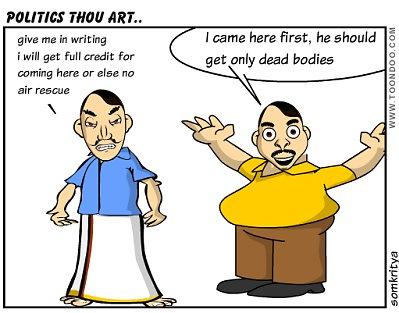 3) And oh safety of women is top on politicians agendas, don't believe me, fine look at what an Aam aadmi ( common man) party neta said while asking for vote-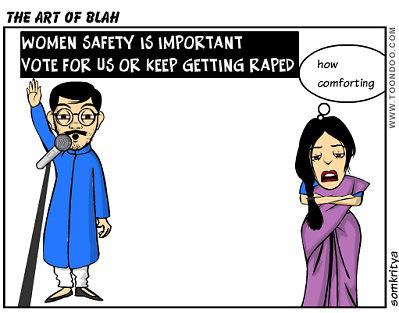 4)  If you are one of those who think Government is burdening you with unrealistic hike in prices of commodities, Think again you useless people!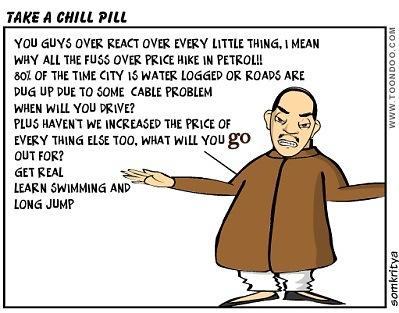 5) Now the best for the last.  Due to shortage of toilets local administration has made it mandatory that Future grooms in Sehore district submit a picture of grooms along with their toilets to get registered for mass marriage ceremonies and avail benefits under MKY. And oh open toilets not accepted. whoaaa right!!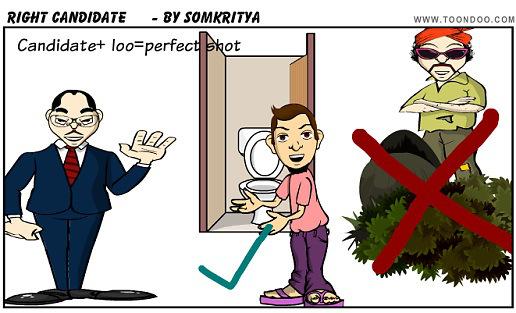 hmm Earth may be right , all these years of spinning on axis has affected us, Rotation thou Art bitchy
Take care every body, Men stop fussing over nothings like price hike and Women please don't get raped- UNDERSTOOD!
(cartoons and posts ©2013 somkritya.wordpress.com)