In many ways than one Melbourne is very special. For a strange reason it's like my second home. Not because I own some property there or I have lived there for sometime but on my last and only visit there I got lost in a mall called Melbourne Central – one of the largest in Melbourne

J

. The strange part was that even though I was lost and my family was running helter skelter in a frantic search for me (which I obviously came to know later) I was at total ease checking out each store and item as though it was my own city. This is why I call it my second home – the feel, ambience and spirit never lets you feel like an outsider.
It's this same Melbourne that taught me a very valuable lesson - not all Pakistanis are bad as they're projected to be. If not for the help given to us by a very kind and friendly neighbor we would have never reached our hotel in the dead of the night. You can read that story here.
I visited Melbourne with my family in the summer (Australian summer) of 1999 - 2000. You may say that's a long time back but I feel like it's just a recent visit – after all the feeling just stays. The memories I have brought back are for life. My Melbourne sojourn started with the welcome we received – a never seen before 4 seasons in a day spectacle. Yes Melbourne has the innate ability to surprise you. You touchdown at the Melbourne International Airport and its bright and sunny, if that brings a smile on your face think again. By the time you're done collecting your baggage you are welcomed by strong winds that promise to blow you away. (Don't worry, it's just getting started) Putting up a brave front you say bring it on but what comes on is a heavy downpour. Just imagine you standing there will your entire luggage hoping the blessings from above would abate but it doesn't, it just keeps pouring. Finally your prayers are answered and things become clearer now. All set to go eh? Na, then it gets chilly. You might stop to wonder what on earth but esp. when you're at a southern part of the southern hemisphere you ought to get the 'Down Under' feel, so just go with the flow that's it. For many people that's about it and they detest it. But for me Melbourne is a place of amazing architecture, open spaces and most of all a place where the dress code is strictly formals. I don't remember seeing any person in casuals. For a formal clothing agency it's a delight. For formal lovers it's a live exhibition.
Amongst the must see places there is the MCG, but that's what we kept away from on purpose, all thanks to the Indian Cricket team that just played the Boxing Day Match. I would like to describe Team India's performance like this - they came, they saw and kept seeing the match go away from them right from day 1 to 4. There was no need of day 5...such economical and sensible cricket could have only been played by us Indians, we must give it to ourselves.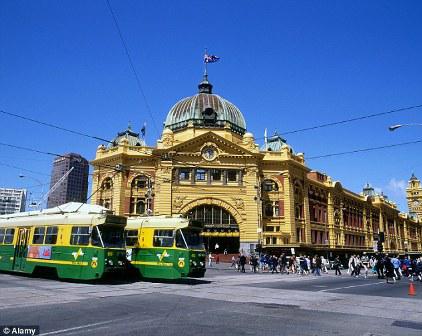 As we continued to make our way around in the sparkling 'W Class' trams at a pace suiting the easy going nature of the city we were astounded to see a palace in the middle of the street. We were surprised to learn it was a train station called Flinders Street Station. When we entered it we realized it was the Victoria terminus of Bombay – both in terms of managing the entire central suburban network an also the usage. The fantastic canopies and arcs seemed taken off the pages on the architecture during the Mughal dynasty and put it right before our eyes. Galaxy note types – Cut, Copy and Paste

J

.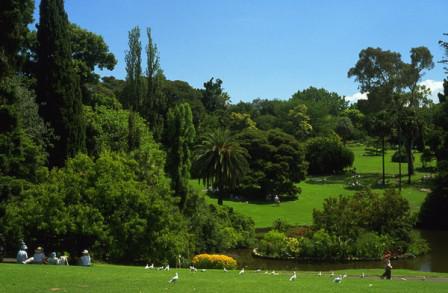 Exploring the rich flora and fauna of Melbourne was an enriching experience. The little multi-colored flying insects at the Royal botanical garden added colors to our day and brought the child within us out. Basking in the cradle of nature relaxed us and connected us to a part we missed most in Bombay – a green expanse. The green carpet all over took away our troubles and gave us a fresh lease of life.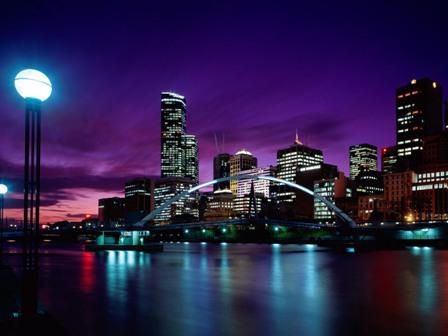 As the sunset on this beautiful city it became even more beautiful. Standing on the Yarra river bridge we saw the natural lighting turn off and the artificial lighting take center stage. The river glowed with the lights and brought back memories of the Gold Rush era days.
As we left Melbourne to visit another part of Australia we felt as though we were leaving a part of us behind but yes taking along with us a host of pleasant and magical memories. The memories are so fresh in my mind that if I wish to visit it again I just close my eyes and I'm right there in Melbourne – where life takes a whole new meaning.