Hello fellow Earthlings. How are you people doing, still pushing each other to get in the lift first or may be fighting for/over  some piece of land! Well good for you, keep up the fight because you are clearly going to live forever. Me!! umm not so, cos I know I will be going back to my home planet  Zazaburra soon, where no one is born and no one dies, we are just a planet full of small Glow worms spreading light through our bums and singing the bumbum glee songs.
bumbum glee bumbum glee
my bum is twinkling
oh can't you see
oh can't you see
why can't you see
I am a bumbum glee……
oh such a beautiful song
More about me and the song in some other post,some other day when it is not raining so much and I can think clearly without having spiders, snakes and zombies taking refuge under my bed and making all kinds of noise.
For today's post I would like all of you to meet Merino, my new pet cartoon sheep. Why Cartoon, do you ask?
Well for one I live in this

huge small

 building and that I know is no place to raise a real Sheep and second I heard Merino is a blogger. T
ell me friends, is there anything better than a cartoon sheep who blogs!!!
And I admit ( with sheepish grin) having a pet minus the feeding, cleaning after, sounded so heavenly when I adopted Marino.
 You see I am not a potted plant kind of person. I have tried many a times but failed miserably every time to keep the plants green and/or alive. And one of my friends who works at the Hilbilitoopoo state something asylum told me Meds, Straitjackets and the padded white rooms are keeping me from loving plants and hence I should not be keeping a pet. And yet I found a pet to pamper in this 

huge small

 building, isn't it incredible!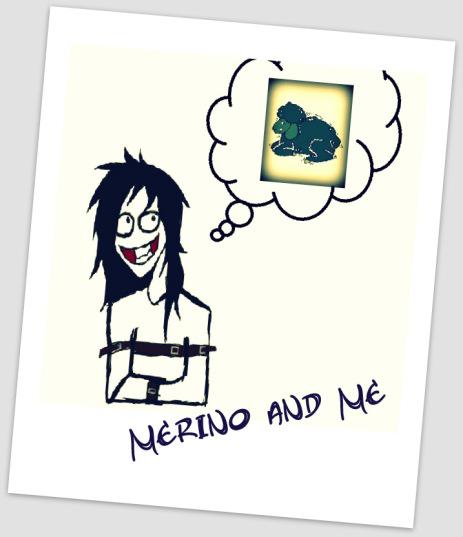 Back to Merino, as I told you earlier, he is a blogger.
He named his blog 'The Bleating Log'
( Merino somehow got this idea that BLOG is short for Bleating Log and nothing I said could convince him otherwise)
Today I am sharing one of his poems, hope you like the poem and encourage Merino to write more

~Unraveling at seams~
I  had a bad dream last night
I dreamt that I was beautiful
crimped and elastic staples
lovely Kemp, beautiful fleece
and then came those nasty things
nasty things called human beings
they reared me
they sheared me
and took all my wool away
now I look weird
now I look weird
Those clothes, those sweaters
they are all me
they are all me
and I want discount from Macy's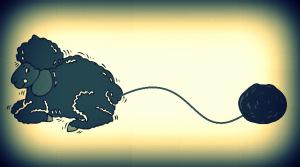 Unraveling at seams
~thank youCopyright
[email protected]