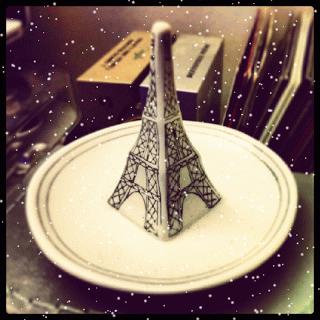 So we're here. Two days before Christmas. Have you gotten all of your shopping done? I am pleased to announce that I finished last week and am officially enjoying my holiday vacation (as pictured below.)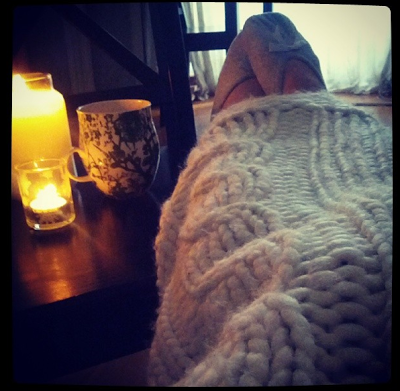 The best way to share an experience is through taste. Doing just that, I offered slices of my life in Paris by sending my mom back to New York with bottles of pink crémant that I adorned with Eiffel Tower key chains tied around the neck, tin boxes of Kusmi tea, Parisis Bière de No
ël (
Paris-brewed beer)

, chocolates and tablettes with crushed roses from my favorite
pâtissier

Sébastien Gaudard, and a 2004
Haut-Médoc

from my local wine shop.
I hope my family and friends enjoy a little bit of Paris in New York, while we enjoy the opposite effect and sip on California wine and eat Stove-Top cranberry stuffing in France.
I'm sending you all an early Joyeux No
ë

l from Paris. Here is a compilation of some of my favorite holiday songs for you, starting off with my beloved Dominick the Donkey.
A Charlie Brown Christmas - Linus and Lucy
It Had To Be You - Harry Connick Jr.
Happy Holiday - Peggy Lee 
This Christmas - Christina Aguilera
Santa Baby - Madonna
Christmas Wrapping - The Waitresses
Underneath the Tree - Kelly Clarkson 
Sleigh Ride - The Ronettes
Blue Christmas - She and Him
Please Come Home For Christmas - Bon Jovi
Mele Kalikimaka - Bing Crosby and the Andrew Sisters
All I Want For Christmas Is You - Mariah Carey 
Dominick the Donkey - Lou Monte
 Listen to the Christmas playlist here