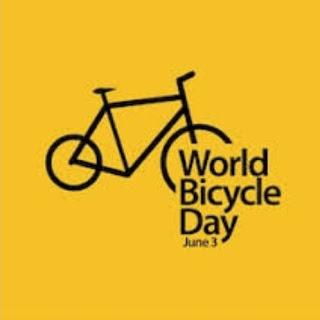 I remember that dayWhen I met my companionFor the first time,I was fourWhen he came  home,And my heart Bounced with happiness and ecstasy Like those unknown bumps on the roads. 
He rode with meEasily and tirelessly,Bearing all my heavyweightOn his back,He rode with meOn the bounty roads, the open fieldsAnd the distant and elevated peaks.
He accompanied meTo my schoolTo my friend'sWaited for me at pitstops, He celebratedMy first achievement Gave me the balance, and I welcomedGod's blessings with open hands.
He was with meWhen nobody supported,And he made  me smileAnd took me to thereNever visited, never discovered,I smiled, I enjoyed and rejuvenatedAs my companion was with me
This one's a special post on World Bicycle Day. Do not hesitate but click to buy below bicycles and travel to those unseen and undiscovered roads.