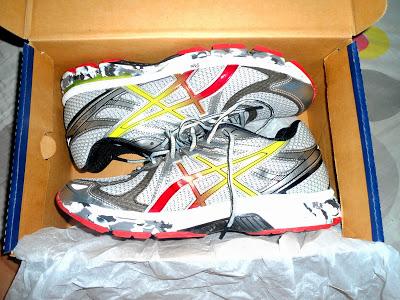 Cheesy title, yes?! I know you might be all pros in shopping with Zalora already. I've been buying stuff myself online for quiet some time now. However,as we all know, there is always a first time in everything. And this being my first with Zalora then I'd like to blog about it. :)
First of all, never in my wildest dreams did I ever imagine that I would get to the point where I would shop online for my father. We have been looking at online shopping sites looking for the perfect running shoes for him. He had a brand in mind: Asics. He's been eyeing different models but none of us was quiet taking him seriously. I mean, six thousand grands for a pair of running shoes? Really? Even my mother was constantly quizzing him if he was serious about it. Each time, we would just get to the point of adding the item to the cart and not closing the transaction. Well, apparently he was serious about it otherwise this baby wouldn't be at my doorstep today and I wouldn't be sharing any Zalora shopping experience. :)
And so, here she is! Or he (?!). The brand new Asics GT 2000 we got from Zalora. Lovely piece of beast isn't it? Well, at Php 6700, it should be. It boasts of the GEL Cushioning System which to me is complete gibberish since I won't be the one using it. Just kidding though! According to the little product tag that came in with the pair, the ASICS GEL Cushioning system has the ability to absorb shock by dissipating vertical impact and dispersing it into a horizontal plane so runners can run in greater comfort. Moreover, judging from the huge smile on my father's face after trying the shoes, I guess they were excellent.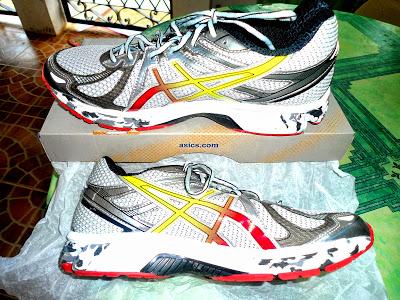 Now this whole thing here wouldn't be possible if not for Zalora. My father has long been wanting to buy this brand but there was none available in the stores in our region, even in the high-end ones. So he told me that he opted to buy online but had repercussions because like  what most of us would say when we haven't tried online shopping before, the basic questions would be:"Is that legit?!" or "Would that stuff really arrive?" or "They're not fakes, are they?". I assured him though that big online shopping sites that have names already like Zalora are legitimate operating businesses. 
So, a few weeks ago I signed up with purpose of studying how the whole ordering process works. Outright I was awarded a Php 250 voucher which I could use for purchases above Php 1000 just for signing up with their Newsletter. Sadly, I wasn't able to use that voucher because it was only valid for 1 week. However, I do not regret signing up for the Newsletter early on because it has also allowed me to be in the know about the latest Promos. Through the Newsletter, I learned that there would be discounts on all shoe items and that's how we immediately decided to place our order. From the original price of Php 6,700, around a thousand was deducted, shipping fee included!!!
The whole transaction was very smooth indeed, with Zalora never failing to let us know about the status of our order. I placed my order on Monday, I settled the amount on Tuesday and by Friday, I was texting my father that the shoes are at home already. His reply of "That was fast!" pretty much encapsulated our satisfaction with the service.
So what are you waiting for guys?! Sign up for Zalora now and receive their updates on your email. They send discount codes too from time to time so keep your eyes peeled. Literally! They have a very supportive team that are there to guide you every step of the way. Their payment methods are also very much convenient. You can do bank deposits, GCash, Cebuana Lhuillier, Credit Card or Paypal. These too, came with the package: some discount codes that can be applied on our next Zalora shopping. Mother are you thrilled? We could be shopping for wedges next time. :)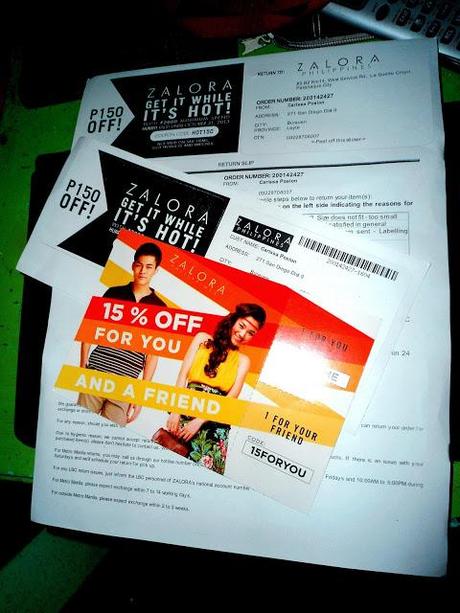 Kudos Team Zalora and happy shopping, shoppers! :)
Meanwhile, I took some time out to take photo of the GT 2000 from different angles, for all the shoe enthusiasts out there who want some glimpse. Enjoy!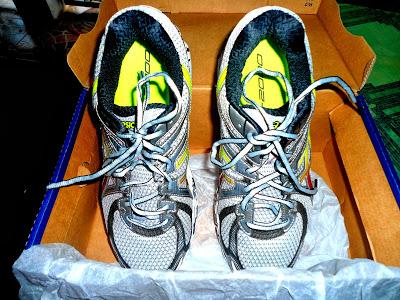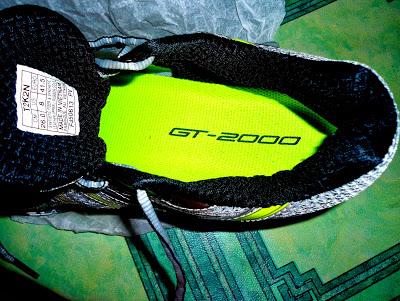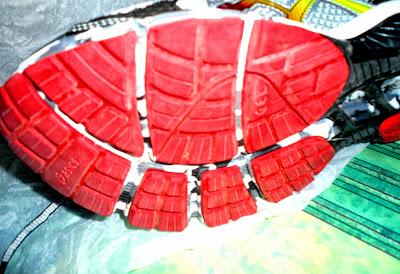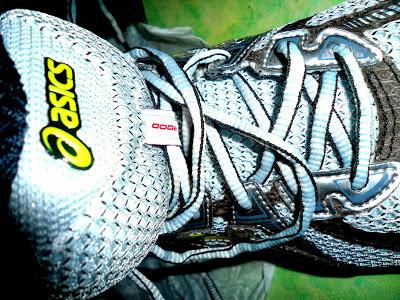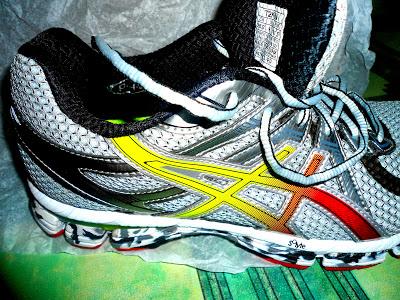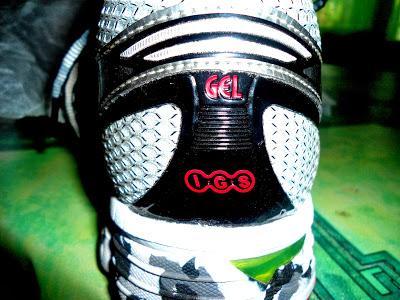 XO,
Carissa :)
PS. Don't forget to visit Zalora now!