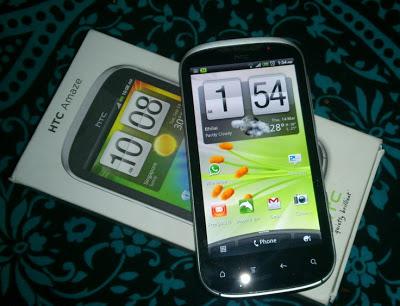 In my earlier blog I have told you all about my

htc

 amaze. Recently my one of a friend told me he is thinking to buy samsung galaxy grand which is launched recently. A thought strikes on my mind let me compare my

htc

amaze with samsung galaxy grand which is better?
I checked the full phone specification at gsmarena.com very nice website to check about phones.
 I started comparing and I got :-
Grand's size is 5 inches

with

187

ppi

 pixel density, my amaze size is 4.3 inches with 256

ppi

. 

Grand has a card slot up to 64 GB and internal memory is 8 GB; my amaze's card slot is up to 32 GB but it has 16 GB internal memory.

Internet speed of Grand is 21 Mbps and mine is 42 Mbps.

Grand has dual SIM, my

htc

 has single SIM.

Grand has 8 MP primary camera , autofocus and LED flash, mine is also same but I have dual LED flash.

CPU of grand dual core 1.2 GHZ ; I have also dual core but it has 1.5 GHZ processor.

I have NFC but Grand doesn't have.
Samsung galaxy grand is launched recently and my

htc

 amaze was launched in 2011 but then also it's better than samsung galaxy grand.  My

htc

 amaze's cost is

15399 RS

as I bought it in 2013. Grand's price is around 22000 RS. 
When I had decided to buy a Smartphone once I thought about Samsung galaxy grand but I am glad that I have changed my decision and bought htc amaze. Goodnight Bloggies stay safe... :)