Nameless Island
" Lalith Gyaneshwar  buys an Island in Bahamas to make it nameless"…
"The headlines screamed and echoed in as Vikram read the "Times of India", this morning. What the heck is wrong with this guy? Buying an Island is not an everyday joke. It seemed cranky as he read further with curiosity. " Lalith Gyaneshwar, the well-known NRI businessman from India will hereafter call himself LG. He has purchased this island to keep it nameless. Yes. He has invited people from all walks of life to be a part of this virgin island. He has offered them beautiful luxury villas with all amenities one can dream of at a reasonable price. The only million dollar condition is that people inhabiting it will be nameless. They would be known only through their initials. There would be no religion nor any religious activity on the island. They will be allowed to follow their own religion inside their mind, and let me say that again inside their mind only.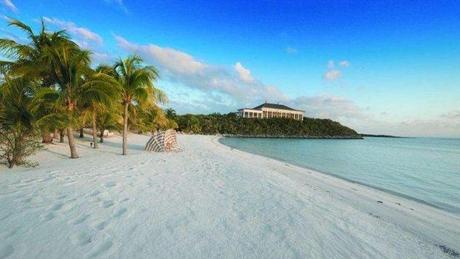 It will be an out and out a non religious society, with no names. Quite funny. LG ( Lalith Gyaneshwar ) wanted it this way. He wanted to keep religion and the communal forces from interfering with people in their everyday affairs. It will be just human interaction….."
Vikram closed the paper and his mind wandered with so many things. Crazy guy this LG, he thought. Then he laughed for a second. If India can think of this…. "God." A land of many castes, divisions, religions, taking its toll in our daily life. From Kindergarten to a government job…So many names, so many states, so many communities….Mind boggling.
Vikram smiled as he stood up, and wished LG all the best for a different cause.
---
Write Over the Weekend theme for this week
Invent a hot and sensational news headline and write a story about it this weekend.
This post is a part of Write Over the Weekend, an initiative for Indian Bloggers by BlogAdda. Every weekend, we give out creative writing themes to rekindle the love of writing in all you creative writers. Island image – businessinsider.com
0.000000
0.000000