A Texas girl raised in Kentucky with formative years in Lubbock, I'm proud to admit that one of my absolute favorite foods is fried chicken. There's something so classic, carefree and summery about biting into a fresh, crispy piece!
With the days of gluten treats behind me, fried chicken was atop the list of guilty pleasures I thought I'd never see again, right next to its partner in crime, a fresh glazed donut. I was so thrilled to find out the connoisseur of fried chicken in Dallas, Max's Wine Dive, offers amazing fried chicken made completely gluten free! If you're looking to treat yourself outside of the Dallas area, Max's Wine Dive also has locations in Austin, Atlanta, San Antonio, Denver, Fort Worth and Houston.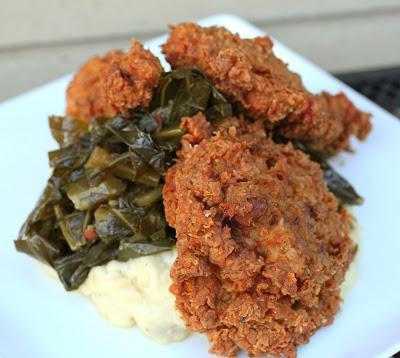 Not only is Max's fried chicken gluten free, but the buttermilk and jalapeno marinated chicken is fried in their own proprietary blend of gluten-free flour to make sure it's the same amazing experience as your friend dining next to you. I am always so appreciative of restaurants who strive to make gluten-free dining just as unique as anything else on their menu, instead of just substituting with gluten-free product from a national vendor.
Because the only thing that's better than gluten free fried chicken is a glass of champagne, Max's is offering 25% off sparkling wines and champagnes tonight, July 6, in honor of National Fried Chicken Day! You know where to find me tonight.