Now that I am a matured lady of thirty, one of my pastimes is thinking about keeping up my youthful glow that once came naturally.
My skin is very finicky/breakout prone. Hurt its feelings or even breathe wrong and I will see the effects. I am very wary to try new things, yet always on the hunt. I will drop a product like a bad habit if it doesn't seem to be reacting well, or keep you on repeat order for all time if we hit it off.
Lately, I've just been over punishing my "bad" skin. No more benzyol peroxide, salicylic acid or other harsh chemicals. These are lauded as being the must have ingredients for clear skin, and wouldn't you know the second I switched to trying more nurturing ingredients inside and out, my skin has significantly changed.
Here's some new products I'm repeat ordering and crediting with an uptick in glow: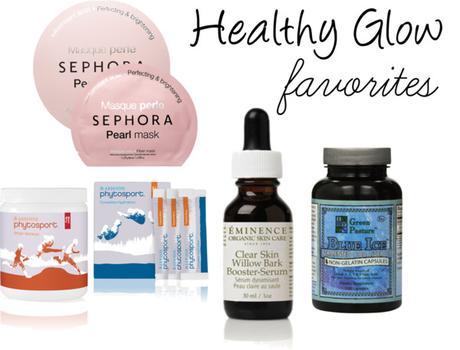 1. Sephora Pearl Mask - I used to be wary of sheet masks or anything moisturizing. I was a damn fool. I pop this pearl mask like a tic tac now, and for the same occasions: air travel, date night and weddings. I can't leave Sephora without one and at $6 a piece, I should just buy a few to keep in the reserves. My skin photographs like an Amazonian dream woman after wearing one for 5-10 minutes while I'm curling my hair and frightening Heidi. Sephora even offers "Buy 4 masks, get 1 free" on the sheet masks, so you can go hard or mix and match.
2. Blue Ice Fermented Cod Liver Oil
- After a great vacation but stressful return from Telluride, Markus started his new job on Monday and had shingles on Tuesday. Egad! There's really nothing you can do to help shingles along, but I took to my hippie high horse anyways and wrapped him in Apple Cider Vinegar compresses and read about nervous system health. I finally ordered some fermented cod liver oil I had been hearing so much about. This is like, the nectar of the gods, y'all. There is so much nutrition and goody goodness in these things for your nervous system, mood, gut, immunity and - skin! I've noticed a lot more elasticity and brightness in my skin since taking these a few weeks ago, and fewer breakouts as the fish oil is an inflammatory. I even have Markus taking them with me and Heidi gulping down the oil version every day with some orange juice.
3. Eminence Organics Clear Skin Willow Bark Booster-Serum
- I kept noticing Eminence at spas, and tried a few samples of their product when I was at Etre Belle at NorthPark. This is essentially the organic version of an acne spot treatment, with the same results but no drying or irritation for me. Tea tree oil is anti-bacterial and willow bark is anti-inflammatory, which I think works amazing with the Vitamins A, C and E in the serum for overall smooth, clear skin. I put three drops on before bed, or you can add drops to your moisturizer. The good news is, the bottle seems to last a good while!
4. Arbonne Phytosport Complete Hydration and After Workout - One thing that continues to help my skin is regular exercise, so long as I am showering afterwards and staying on top of being hydrated. It seems like nothing can really fester too long if you keep detoxing with a good workout. The ability to really get up a sweat in a Texas summer and not feel the after effects was a rare treat, until I found these Arbonne products. I've been able to spin, pylometrics, weight train and hot yoga it up this summer with no headaches and fatigue I usually feel from the heat and dehydration. I add the Phytosport Complete Hydration to my water bottle during my workout and then refill and add the Phytosport After Workout to sip while I am in the steam room after class. I used to be really against powders, supplements and water additives but, like the Arbonne protein powder I fell hard for and still use every day, I **love** this stuff. On repeat order for sure. I started working out at 6:00 am shortly before taking this, and had the hardest time not crashing by 11:00 am. These have changed the game. Semi related side note: It is totally crazy how many "healthy" workout products I am allergic to. If you are looking for a boost like this but have food allergies, I love the Arbonne Ingredient Policy and strict European food standards that are applied to their products. Everything is botanical, as it should be when you are ingesting something in the name of health. 
Sure there is new love, sleep and other intimate activities to keep skin glowing and photo worthy, but these new recruits to the team have been such an asset to the times where those aforementioned are not available. Are you a glow chaser? Any new favorites from you, especially the naturals, that I should be trying?
Thanks for reading! These favorites are tried and true and personal picks (unsponsored). Some products are linked through my Amazon affiliate program and my Arbonne favorites link to my representative, which kicks nothing back to me but is a thank you to her for taking the time to think of me and personally refer/talk me into these great items. Byeee!