Welcome to my site. You may want to check out my book, "Kill Me Now!". Thanks for visiting!
New Year's Eve and no Date?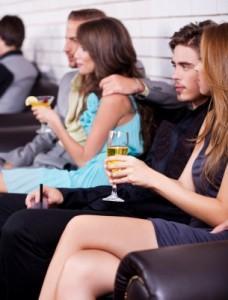 Image courtesy of photostock at FreeDigitalPhotos.net
My wife and I were invited to a new year's eve party, to bring in the new year. In essence that means that we will get home around 2 am. This is not a problem but we both have to be up by 6 am and have a full day ahead of us. We decided not to go, not because we are stick in the mud but for much nicer reasons that perhaps I will one day tell you about.
I called up a lady friend of mine, Tabitha from my book and asked her if she was going to the bash and her response was, "No it is only for couples!" Since when is going to a party dependent on whether you are a couple or not? I will gladly push my way into any conversation and with a bit of whiskey I will talk as much nonsense as everybody else.  Is it a crime to be alone on New Year's eve? Alone or just not with a date? Who sets these rules? It is like being alone on Valentine's Day. Does it really matter?
There IS still time for me to fulfill my 2013 resolution of going to the gym.  Do I also have to go in?
I remember in my single days I did not want to go to a New Year's Eve party because I had no one to go with. Having plans was never a problem when I was younger and all my friends were single, but it became difficult to find a companion and I simply stopped going out. What was I thinking? How silly was I? I could have gone to a party and selected the female I wanted to kiss at midnight and kiss her! I could blame the whiskey if her boyfriend complained. Actually if she complained, I could still blame the whiskey. No idea what excuse I would come up with if there was no whiskey at the party. Maybe an overdose of coffee?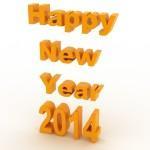 Image courtesy of sscreations at FreeDigitalPhotos.net
On a personal note, if I do go to a New Year's Eve party, I had better make sure that the women I kiss is my wife or my goose is cooked! By the way, will she be understanding if someone pushes her out the way to give me a kiss? Better not to test that!
Seriously new year's eve is just a night. Go out and enjoy yourselves or just stay home. Or call a friend and watch TV together.  It is not a crime to be on your own on new years' eve. If it is, I will not tell anyone.
Happy New Year for 2014