Really, what is true love? You are on a date with someone you trust and the hours melt away. You wake up the next morning after being drugged. You wake up in pain and agony. Your date has taken something from you. Your appearance has changed. Rape? I would say "YES"! Suitable for children to watch? No? Many would say, "no", but that is the essence of the new Disney movie called Maleficent, or that is how I see it. SPOILER ALERT for those who continue.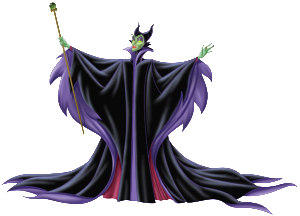 http://disney.wikia.com/wiki/File:Villains_01.png
Maleficent becomes angry and in a way turns into the wicked witch of sleeping beauty fame and she puts a spell on the daughter of the man who betrayed her, the newly crowned king. The daughter will fall into an eternal sleep on her 16th birthday. As an act of "mercy" and as a result of begging by the king, she adds that the way to wake her up would be by a kiss of true love.
Well, both Maleficent and the king know that there is no such thing as true love especially after the king had betrayed her, so there was no way to wake up the princess.
Maleficent watches over the princess and becomes her fairy god mother,
almost her mother.
And so on her 16th birthday, despite attempts to safeguard her, the princess falls into a deep sleep. Maleficent delivers a prince who loves the princess, so called "love at first sight and he kisses her, but she does not wake up. "You are not doing it right", he was told. Personally I was not aware that there is a kissing school, but sign me up for lessons.
Anyway Maleficent comes to the bed of the princess and pours her heart out, as any mother would and then kisses her on the forehead. You guessed it, the princess woke up. Well, what happened? It turns out that the only true love is that of a mother! Or maybe the family dog?