If its wrong to eat good food then I don't ever want to be right!
Tucked in Burgos Circle at BGC is a restaurant that takes pride in being 'wrong'. It has the kind of wrong that makes you wonder, have fun and ultimately makes you smile. It captures tradition and tops it off with its unique brand of cool that makes it wrong but at the same time oh so right! The unconventional reality of Wrong Ramen.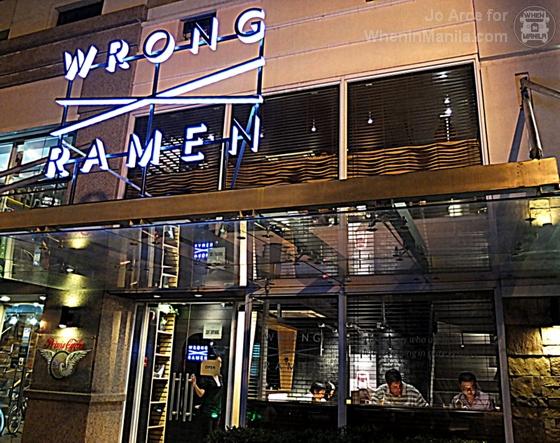 Packed with a lot of diners all with a bewildered look on their faces when scanning the menu or laying their eyes upon their dishes intrigued or suddenly breaking into laughter, I immediately thought that this is an awesome place to dine! Even the name itself was quite intriguing!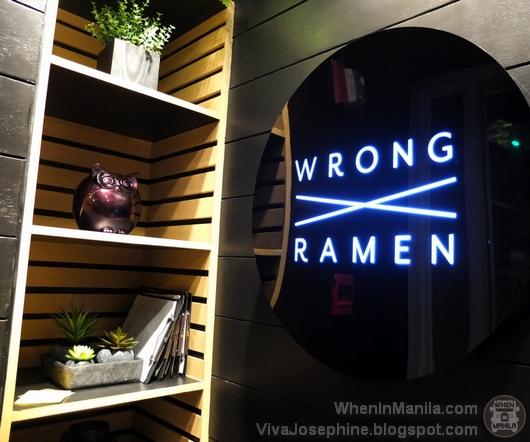 An eye-catching stuff that will welcome you upon entering were the unique decors! They have these framed posters with hilarious quotes, different timezone from their wishful branches and they even have a framed YOLO hanging on their wall! An appetizing and laughing treat for the eyes!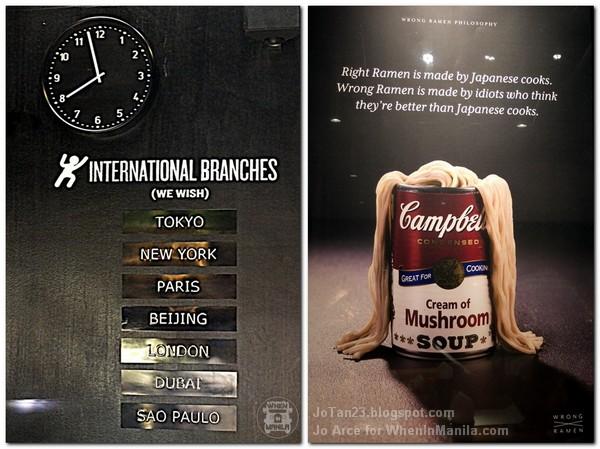 Right ramen is made by Japanese cooks. Wrong Ramen is made by idiots who think they're better than Japanese cooks.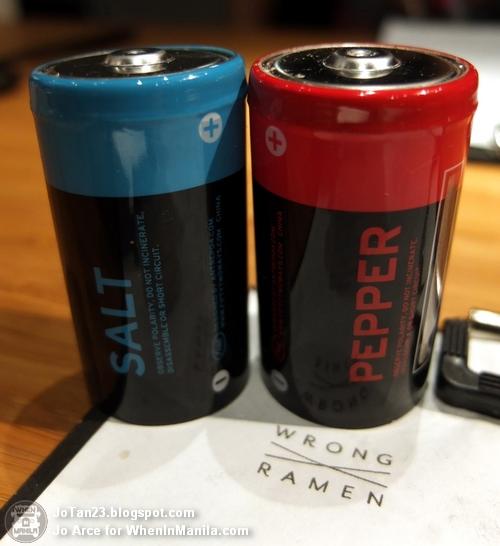 Unique salt and pepper shakers makes me want to take these home!

We were met by accommodating smiles and were led to our seats. The servers were polite and quick with our requests and orders. It felt so free and comfortable inside that it makes you feel welcomed.


What makes Wrong Ramen so wrong will start from their menu!
For starters, we opted to have their Bacon Katsu | 260Php -- Crispy bacon strips wrapped with cheese, alfalfa sprouts and drizzled with sweet wasabi sauce. I'm such a sucker for bacon that anything with it makes me drool! This katsu has made it to my favorite list since it has the perfect crunchiness that matched with right sweetness of the sauce.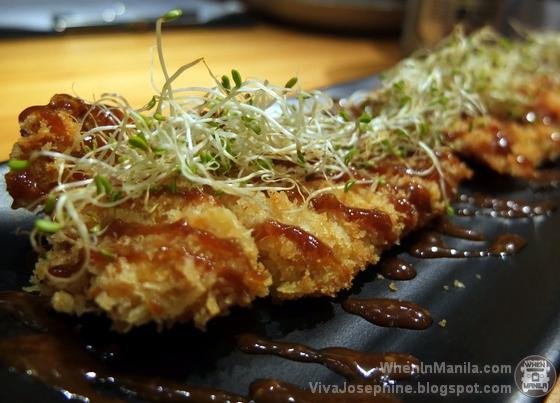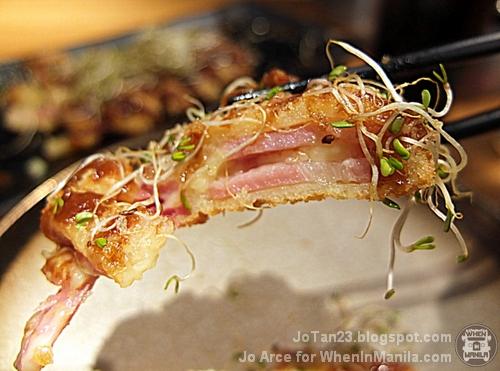 We ordered as well their Japanese Oyster | 290Php. The oyster inside was still fresh even after frying which makes it great and yummy! Taste better when dipped with their soy ginger sauce.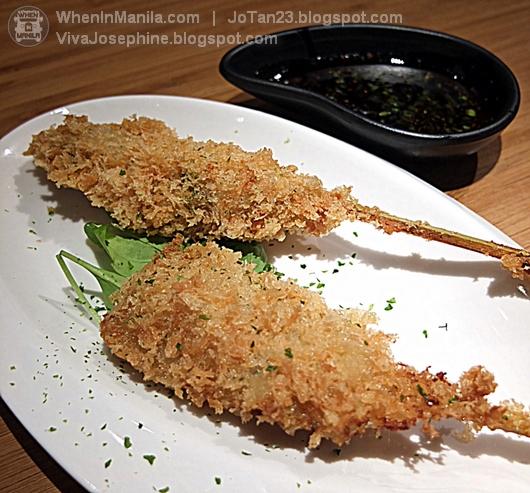 We asked from one of their waitress what she would recommend for us to try aside from their ramen. She highly regarded us their Crispy Pata Ssam | 980Php -- deep-fried pork knuckles and crispy crackling. Served with lettuce, pineapples, cucumber and ssam sauce. Now that is something you usually don't see at a ramen house! I'm at loss for words when I had a slice of the crispy pata. The skin is just fried perfectly leaving a loud cracking sound after the bite and the tender meat just oozes with juices. Wrap the pata slice with lettuce, pineapple and ssam sauce and oh dear, just delight!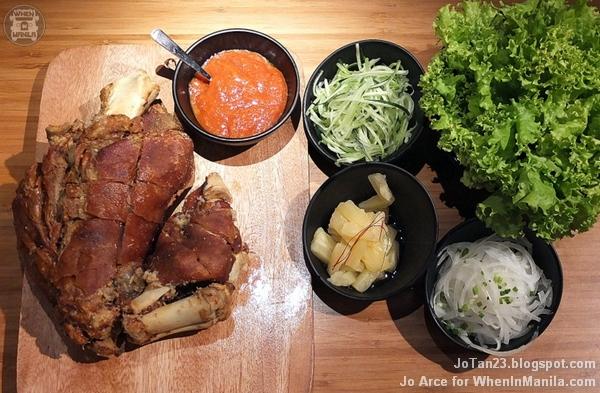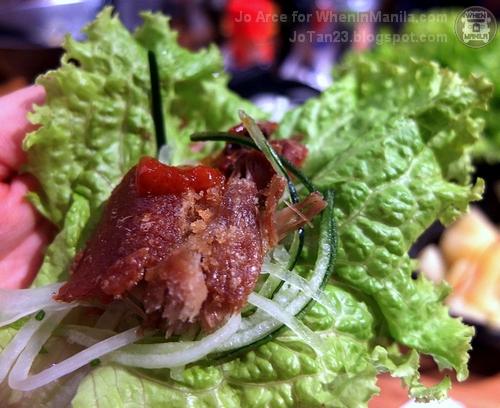 Wondering why their ramen are called wrong? And why do they take pride on that? And why these diners keep coming back for all this wroooooong ramen? Wrong Ramen offers only one variety of ramen and that is tonkatsu. And guys, that is the unhealthiest of all. So why don't you forget your dieting for once and let me show you how happy it is to eat at Wrong Ramen!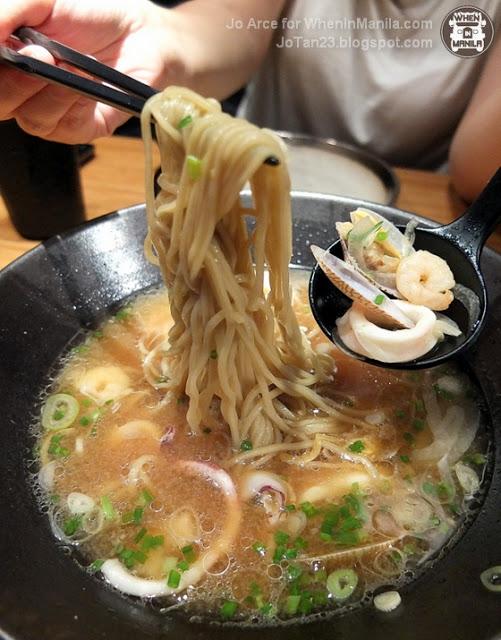 First on our list is Sea Men Ramen | 345Php -- I hope you get the joke. Ramen bowl basking with clams, squid, shrimp on a light clam broth topped with vegetables and garlic oil. Freshness of the sea swimming on a hot broth with noodles is just awesome!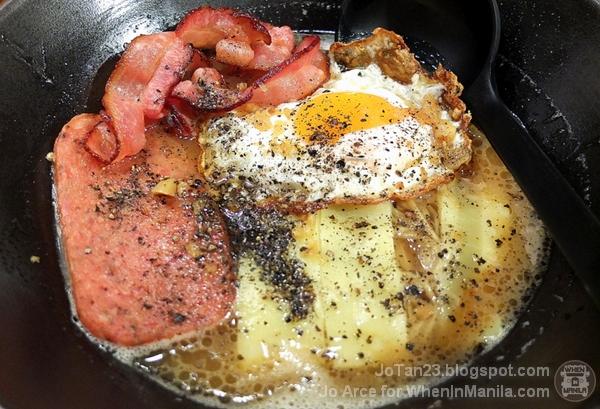 Up next is F.U. Ramen | 425Php -- My favorite of all! Black pepper Spam, strips of bacon, cheese and crispy fried egg on a hot broth drizzled with black pepper. Man, that's a heavyweight ramen for you! Wrong Ramen describes it as their version of breakfast, only in liquid form. Very flavorful and greasy. Yep, breakfast is served.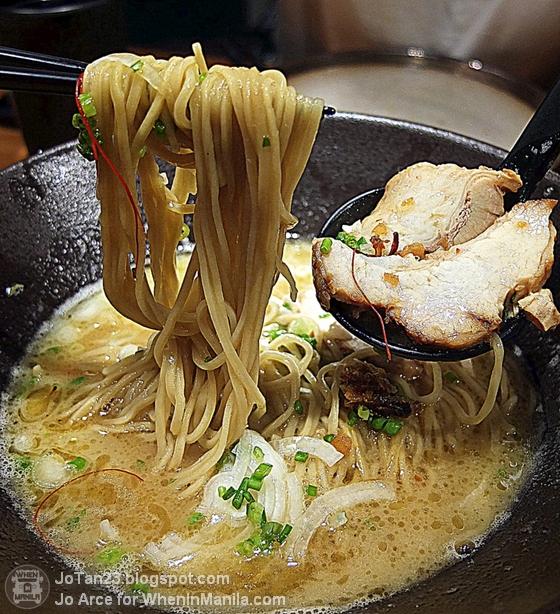 Another group fave is the Wrong Ramen Rich Tonkotsu | 385Php -- pork bone and chicken broth with sliced chashu. I love the nutty flavor of the broth that complemented very well with the pork slices. A big bowl of this can make you warm all over, specially on a cold, cold night. Lol.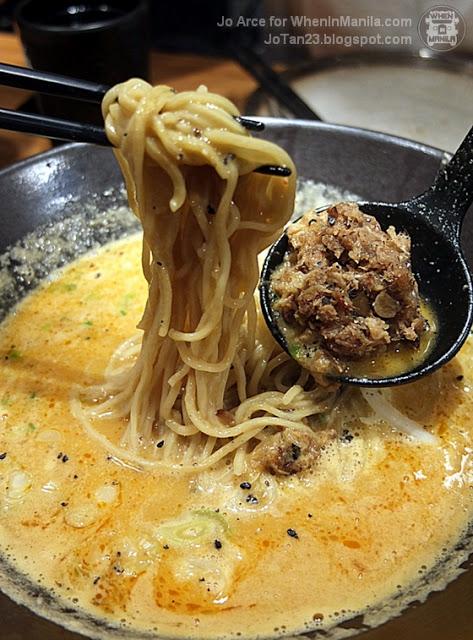 Last but not the least, Wrong Ramen Tantanmen | 395Php -- a bold, nutty sesame broth with a mild spicy kick served with ground pork and sliced chashu. See how milky the broth is? That's what makes it uber yummy and flavorful! Even more satisfying with the ground pork and the ramen noodles. Slurping a bowl of this has never been this sinfully delicious!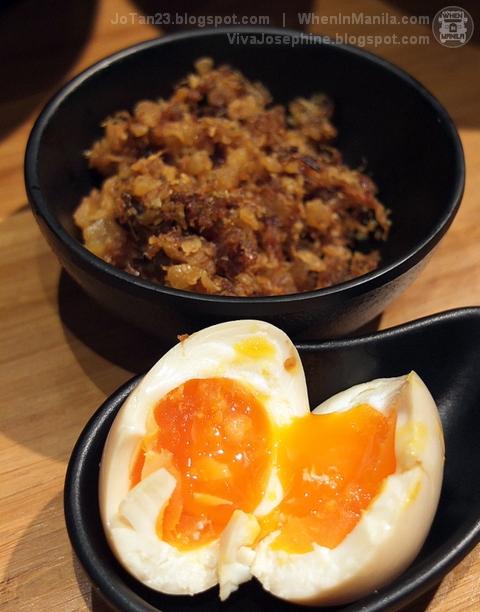 Pair your ramen with these Runny Eggs | 55Php and Bacon Strips | 95Php!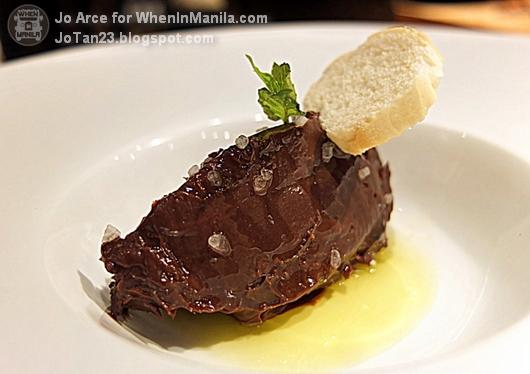 After our satisfying ramen overload, something sweet would top the night. Hats off to Poop Of the Gods | 130Php -- a rich belgian chocolate sitting on olive oil with sea salt on top for contrast. It looks awkward to eat this poopy-looking dessert but once tasted, a rich chocolate taste will overwhelm your senses. Awesome poop is just awesome. Oops!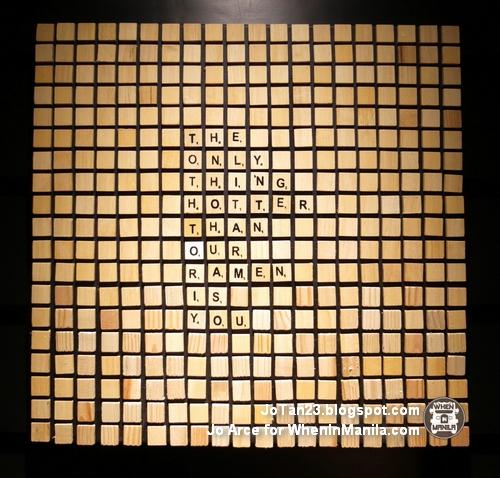 The only thing hotter than our ramen is you. 
The food at Wrong Ramen was an exceptional culinary experience that made me love ramen even more. It took the word 'diversity' out the dictionary, minced it and sprinkled it all over their menu! It just goes to show that when you take all the wrong stuff together and mixed it just right, sometimes it makes something great!
Wrong Ramen
Burgos Circle, Forbes Town Center
29th Street, Bonifacio Global City,
Taguig City, Philippines
Contact No. +63(2)8238249
When In Manila writeup by Jo Arce (vivajosephine.blogspot.com)
When In Manila photos by JoTan23 (jotan23.blogspot.com)