Sometimes I want to tell you about things, but I don't know why. And sometimes I want to tell you things, but I don't know how.
It has something to do with magic. Too much to hold. Not enough to touch. Both at the same time.
Touch is my strongest sense, by a long shot.
I don't have a very developed sense of smell. There's only a handful of scents I can even recognize, and even then- only if I am paying close attention. Most days, it's a gift.
Some days, I wish I knew what makes other people flutter their eyelids shut when they lean over a cup of coffee first thing in the morning.
I know why I close my eyes. I'm letting the steam kiss my face. I'm running my fingers over the rim of the mug, feeling every indentation. I will feel the shape of it on my lips, feel the weight of the drink on my tongue.
Touch is my strongest sense, by a long shot, which is probably why I can't remember what color the bar stool legs are. The seat is a brown leather, more than a few shades darker than me. I remember that because I remember watching my hands draw circles on it. I learned the shape of it. I know every slight indent. I know the exact shape of its edges.
I want to tell you about the bar stool, but I don't know why. I don't know how. It has something to do with magic. Too much to hold. Not enough to keep.
Both, at the same time.
There are songs that play over it. One time there was a song about Tennessee whisky. One time a splash of Japanese whiskey dropped on its legs and I ran my hands up them to dry it rather than reach for a towel.
Oh that's right. It's legs are chrome. They feel cool and smooth, even in the early morning sunlight, when my bare legs lean against its own. There was a book of Aesop's fables, one early day, and pancakes one other time. The seat moves back and forth, and I know exactly how much movement on my part it takes.
We dance, that barstool and I.
I know how it feels when I put pressure on it. I know how that changes the skin of it, the feel.
It knows me. It knows how I feel when the world puts pressure on me. How that pressure changes the skin of me. The feel of me.
Sometimes I am knocked off my feet, but the bar stool holds my weight. Sometimes I am unsure, but the bar stool holds my secrets. It is a strong seat. Strong enough to hold magic, and maybe that's why so much magic finds its way to it.
Music bubbles in the air around it. Whiskey leaps. Aesop whispers his stories, syrup runs over my pancakes, and I fill myself with the sweetness of it all.
A slow dance begins, and I can almost touch the gravity of every sway. I can almost touch the smoothness of every note.
Touch is my strongest sense, and I want to tell you all about it, but this kind of magic is too much to hold
.... and not mine to keep.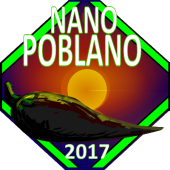 Ra @ Rarasaur
Julie @ Bug Bytes
Bill @ Bill Friday
Elsie @ Ramblings of a writer
Jessie @ Behind the Willows
Anita Shree @ Heartsongs blog
Sarina @ Shining Seeds Blog
Lori @ LoriStory Blog
Kasturika @ Musings of an eccentric mind
Lorna @ Gin & Lemonade Blog
Angie @ The Muses Words
Varuna @ Vanilla With Sprinkles
Ghost @ Teleportingweena
Sibelius Russell @ Consolations Many Form Blog
Sarah @ Mother of Serendipity
Juliette Kings @ Vampire Maman
Lindsay @ The Flynnigans Blog
Emily @ Zombie Flamingos Blog
Carolyn R Owens @ Infinity Coaching Leadership Blog
Kitty Litterbox @ Litterbox Riot Blog
Erica @ The Broken Spine Blog
Erica @ The Ink Slinger Blog
Charlene @ The Illusion Of Controlled Chaos Blog
Sahara @ I Didn't Just Wake Up This Morning With A Craving Blog
Briton @ Punk Rock Papa Blog
Kim @ Drunk On Life Blog
David Ellis @ TooFullToWrite Blog
Tooks @ mrtookles (insta-blog)
Kate @ Will Wally Wonder
Varad @ Loose End of the Red Thread
The Don @ Blended in the Middle Blog
Palak @ Expressions Blog
Victoria @ The Loneliness of the Stay-at-Home-Mother Blog
Namratha @ NamySaysSo Blog
Ka Malana @ Fiestaestrellas!
Edward @ Edward Fagan Blog
Robert @ Fresh Off the Pad Poetry
Lizzie Ward @ Cats and Chocolate Blog
Jesska @ Not Throwing Stones
Quixie @ Quixie's Mind Palace
Heather @ tUrtlettE Blog
Sarah @ TZBlog
Matt @ The Matticus Kingdom
Cyn @ That Cynking Feeling
Thank you, as always, for reading.