I've said it before - I've never been much of a Hipstamatic fan.  I love the results other people get, but I don't have the patience to switch lenses and films to get the look I want.  I also enjoy the process of editing my images after I've captured them.  There was a lot of buzz when Oggl debuted, and although I downloaded it, I never explored the app until the most recent update.  The ability to import images directly from my Camera Roll got me interested, and after experimenting for just a few minutes, I can see that it may be added to my primary app arsenal!
Oggl also allows you to import all of the purchases you made through the Hipstamatic app, so you can use all of the lens and film combinations you already own to vary the results on your photo.
I used a portrait from morgueFile to experiment on because I didn't have anything interesting in my Camera Roll.  Below are just some of the results.  Click image to enlarge and view combinations used.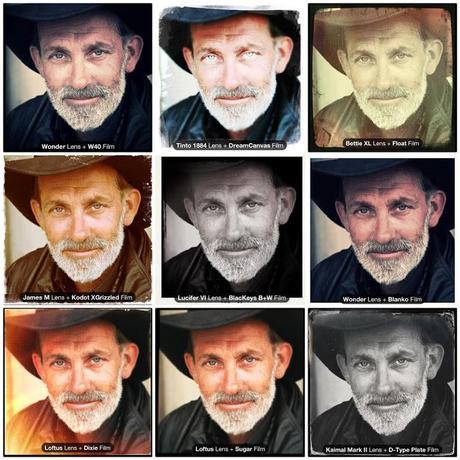 To import your photos, open the Oggl app and on the lower left corner, tap on the square frame.  Next tap on the + sign in the top right corner.  Your Camera Roll will pop up and you can select as many images as you like and then tap "Import Photos".  It's that simple!
So what do you think?  Are you a Hiptsta fan or not?