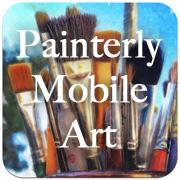 Today I have the pleasure of introducing you to Wayne Greer.  When I contacted Wayne for this feature, he humbly said he is just a beginner and felt he had a lot more to learn than to share.  Well, if this is what Wayne has created when he's just starting out, I can't wait to see how his work evolves!
The Painterly Mobile Art Flickr group is now at 156 members and growing each week.  Everyone who visits has commented on the high caliber of work being submitted through this group.  I hope you'll take time to explore Wayne's work as well as the other members - I'm certain you'll be inspired!
The Artist - Wayne Greer
My wife and I live in Wichita Kansas. I actually have no background in art or photography. I bought an 

iPhone

 back in December and took snapshots here and there, but didn't use an app on a photo until March of this year. I saw some photographs by Gianluca Ricoveri and was blown away not only by his talent but by what was possible with the 

iPhone

  Since then I've worked to improve.  I really love landscapes and try to find subjects and effects that aren't simply "pretty", but are emotive on some level. I love that the 
iPhone
 has made photography accessible to "average Joes" like me.
The Work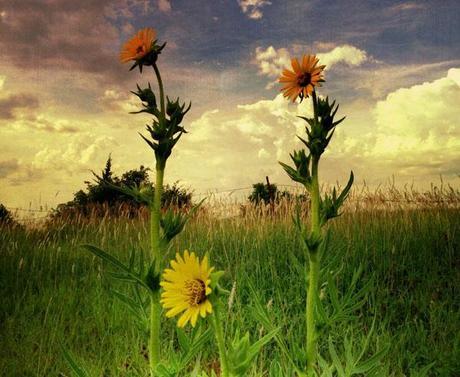 Sunflowers © Wayne Greer
Wayne's Commentary
I shot this in a roadside ditch in east Wichita.  I used 645 Pro, K11 film with warm #81 filter. It was my first time using anything other than the stock 
iPhone
 5 camera and I was impressed with how good the raw image looked. I then used Snapseed to adjust sharpness and structure. Then I went to Laminar Pro to crop and adjust lighting. I then played around with Mextures until it looked right. 
Find Wayne:  iphoneart / Instagram / Art & Frame / Flickr
Links to apps mentioned
:
645 Pro
Snapseed
Laminar Pro
Mextures