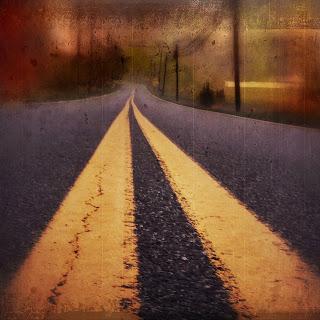 Choosing this image was appropriate because it signifies a road going somewhere, that right now I am on a road that's going somewhere, I'm not at the bus stop anymore, I'm not in the waiting anymore and that's a good thing, I've been waiting for a change for years now and even if that change didn't occur yet there are signs that it will do so and that's going to be soon. There is a person in my life, who in a very short time managed to bring so much happiness in my life I couldn't even imagine that it was possible, she succeeded in things others didn't and I can't be more thankful.
Overall the story of my life couldn't not be more sad, living in a broken family where lying, manipulating and blackmailing prevails, where everybody screams at each other and name calling is a normal thing I used to think that I don't have any options left, that I have used all my chances at having a normal life far away from all this sadness and despair, far away where I could start all over. But that has changed a few days ago.
As I mentioned there is one person, among the very few other, who has faith in me, who believes in me like no one, not either my parents, believed in me ever before. She's my best friend now and we are there for each other as much as we can, we're thousands of miles away but this the kind of friendship you only read in books about but few of us get to experience.
I almost have lost all hope when she pulled me back to life. Thanks to her:
things started to change for the better, something like this hasn't happened since I dropped out of uni almost 18 months ago
I finally see the light at the end of the tunnel and it's not the light from the oncoming train anymore.
I am making plans again.
I can dream again
there is significantly less pain and depression 
even more than that, I am smiling more often, I might even laugh
no matter how hard I've been trying to see my future, see good things happening to me I couldn't do it but now I can.
now I can listen to sad songs and not become sad myself, it applies as well for movies and other stuff.
she's making my life easier to bear. 

thanks to her now I have OPTIONS.
Thanks to her I'm 34 steps closer to my dream coming true. I'm making plans, thinking strategies and adding tools to make sure that my project it's going to be a success.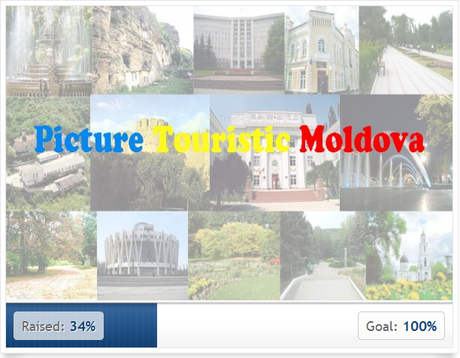 In one of my previous posts called "Angels" I said that it doesn't happen very often when total strangers who didn't know you from before, out of the blue, did something amazing for you. Also, it doesn't happen very often for people who get to know you, land you a hand and change your life completely, and all they ask in return is to pass that kindness onto others. They ask you to pay it forward. I call this kind of people angels whom I'm thankful as they manage to restore my faith in this place called earth.
So did that person I keep telling you about, she keeps changing my life on a daily basis, today is a better day than yesterday, tomorrow is going to be even better.
Besides the many amazing things she did, like the very few I mentioned above, she donated a whooping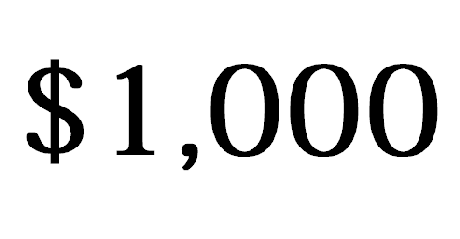 I couldn't see good things happening to me before, but now I do, even more than that, I see lots of good things happening to other people and all that thanks to one person. For a lot of time I was thinking that my life

was

not changing, that somehow I stopped living but thanks to her I am now embarked onto a whole new journey and you are all invited to join

me. 
Are you going to join? 
Are you going to support me? 
Are we going to be there for each other?
It's been a long time since I've been in good spirits and I'm not going

to give up on it

anytime soon. With that donation she brought me closer to my dream and I can see the start of my project

somewhere

in the spring on 2013. 
Wanna help me bring

the starting date even closer?
Wanna know what's in it for you and others ?
I'm n

ot a person 

who makes promises and doesn't keep them, I'd rather not make them at all if i don't intend to keep them, a lot of promises have been made to me and most of them have been broken

. Now I must know better not to make any I don't intend to keep. 
But now

I'm

gonna make a few I will fight for. I

solemnly promise to:
D

onate myself for different project

s

once the project I wrote will start bringing revenue 

I promise to donate for other people in need, now I am one but soon I'm gonna stop being one

I donated before and I wanna do it again.

H

elp others

develop

their own projects that will bring them financial independence and besides that to make an impact on othe

rs

I've been strongly inspired by Pay It Forward culture featured in the movie with the same title and I'm gonna keep p

romoting through all the tools I have at hand. 
Specific to the p

roject:
I can't wait to meet all the donors and potential to

urists in my country

Make your stay as enjoyable as possi

ble

Guide you and organize you

professional

photo shoots  throughout our most visited locations
Have a taste of our

national cuisine, listen to our national music

And simply have fun.
Now the biggest question of them all.