Finally got around to this Valentines day post!...5 days later, not to bad for me.
So our day was pretty relaxing, the BF was off for the day so we all got to spend the day together. I also got these beautiful flowers from him too.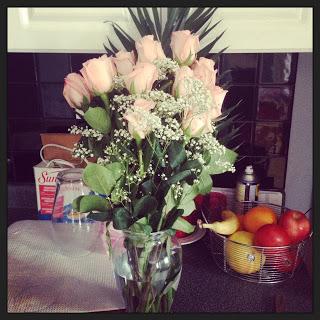 my favorite pink flowers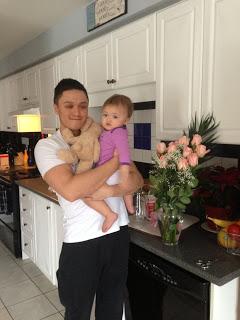 Later in the day I made some cute little cupcakes for him. I was surprised that they turned out OK. I am not the best baker in the world, but I always try and that must count for something lol. Plus it was a test to see how they would taste as I will be baking some cupcakes for our little girl's 1st birthday coming up really soon.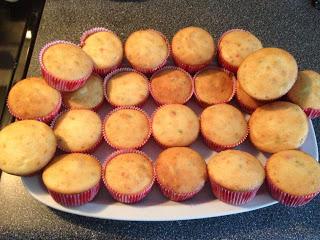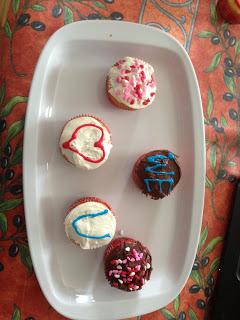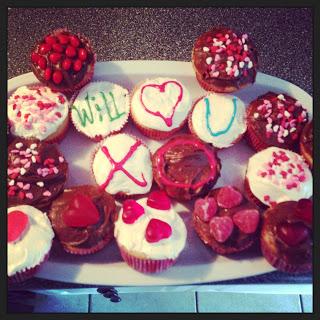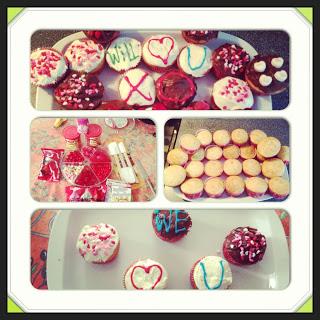 Later on once my mom got home, we were able to go out to get some food. As we didn't make any reservations anywhere, we went to another favorite place of ours for some amazing comfort food. Anyone guess where we went?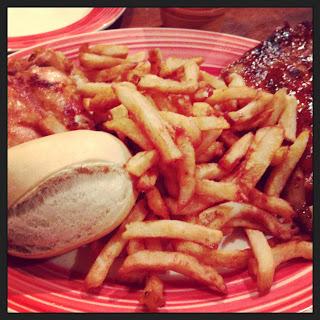 And if we hadn't already been so stuff from dinner, we still came home and stuffed our faces with the homemade cupcakes....they were just to hard to pass up!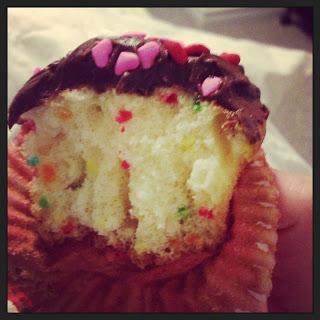 I hope you all have an amazing love day!
Until Next Time XO