We see and are a part of a number of things that are wrong in society in daily life. We want to make them better, we want to be better as a civilization and we strive towards that very common goal with the rest of humanity.
But we sometimes lose sight of the bigger picture either by quickly finding someone to blame or getting caught up in unnecessary nuances that hide the real issue, which is then left to stagnate and dealt with at a later date.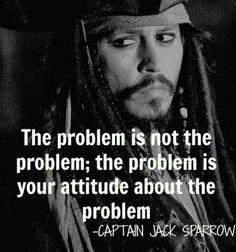 Image Courtesy: pinterest.com
These are the issues that really need to be dealt with, the crux of the matter, the questions we should really be asking. Divided by categories, here are the real issues and their tangents we have been obsessing over.
Crime
Radhe Maa in a skirt or Radhe Maa abetting suicide
The self-styled 'Godwoman' known as Radha Maacame into the news recently for her apparently racy photos in which she is wearing a short skirt or a dress. Although the real issue of her involvement in the death of a woman in a dowry case came to light, everyone was obsessed more about her short skirt than her abetment of suicide. That says more than one thing about the Indian mindset.
Defence
Japan's new defence bill or Chinese aggression in South Asia
Everyone, from pacifists, to students, to academicians, to the common people are opposing a bill cleared by the lower house of Japanese parliament that will allow their military to help their allies fight threats. This means, Japanese forces will once again be able to deploy beyond their shores. What is not being taken into consideration however, is the Chinese aggression in the South China Sea that is taking a turn for the worse and Japanese self-defence may be reliant on reciprocation of the same to its allies.
Social Issue
Politics or Human Rights in the Israel-Palestine conflict
Political deadlock between Israel and Palestine seems to have become a permanent feature for that part of the world. With uncompromising parties on both sides giving no room for a peaceful reconciliation, the conflict seems in no hurry to end. However, human rights abuses, both by militant groups as well as police forces seem to be sidelined in favour of sovereign territorial disputes, settlements and violence on the streets.
Culture & Heritage
Protecting Monuments or Stopping Conflict
Cultural heritage all over the world is in constant danger of being enveloped into the conflicts that result in their unnecessary destruction or the threat thereof. The destruction f the Bamiyan Buddhas (Afghanistan), the looting of Iraqi national museum (Iraq), the allegations of the Taj Mahal being a temple (India) and the threat to Palmyra's ruins (Syria) is very real and disheartening. Religious intolerance and conflict will continue to exist till there is a shift in mindset or in vested interests, but heritage will not come back once it is destroyed.
Education
The Porn Ban or the need for Sex Education
Amidst the uproar on whether the Indian government has any right to tell its citizens what to watch on the internet due to them banning over 800 porn sites, the real point of sex education and its despondent state in Indian education has been lost. The government has cited immorality as its feeble excuse to try to get away with its regressive policy but all everyone can be bothered with is the right to watch porn. What about the real bad effects it has on children? The answer is lost in the echoes of morality, decency and the freedom of the internet.
Religion
Fanaticism or Blame Game
Religious fanaticism exists in almost every religion and even examples seem unnecessary in this case. How much ever one tries to deny it, everyone knows that fringe elements exist in every religion, the people who are either too naïve to figure out that they are pawns in a bigger game and those who do so for their own vested interests. But popular concentration seems to be on placing the blame not on these elements alone but on a broader spectrum of people, most of whom abhor these elements and wish to see them wiped out as much as any sensible human being.
Time for a reality Check, maybe?
Hence, to say then that we aren't actually facing up to the real threat wouldn't be much of an overstatement. Time to see things in a broader perspective, don't you think?