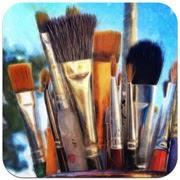 Back in May I started a Painterly Mobile Art Flickr group.  I never imagined the caliber of work that would be submitted on a daily basis. These artists deserve recognition beyond what little I can give them here, but in an attempt to highlight their work I will be featuring two artists each month.  I will ask them to select one of their favorite images and provide a bit of information about it as well as themselves.  
Without further ado, I present the first highlighted artist Jun Yamaguchi. My Japanese is non-existent and Jun's native language is not English, so although our exchange of words was brief, his work carries a very strong message. 

The Artist - Jun Yamaguchi
I was born in Japan and still live there. I had not painted for a long time since my childhood, but a few years ago, I got the desire suddenly to begin again.  I learned to paint using an iPod Touch and joined Flickr in 2010.
The Work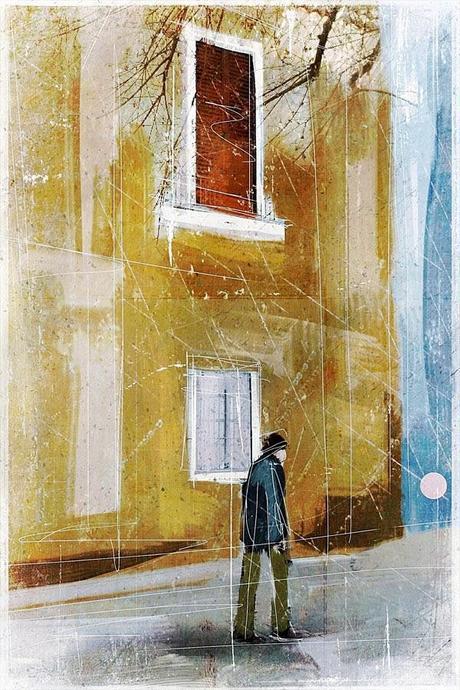 February
Jun's Commentary
"My style is painting over a photo. First, I take a picture with my iPod Touch, import the photo into the Brushes app (painting app) and paint over it. I then import the painted picture into Photoforge 2 (no longer available to purchase in The App Store) and adjust the tone. Lastly, I add some noise and texture to the piece with ScratchCam FX app, DXP app, and PhotoToaster." 
Find Jun:  Flickr / Interview / Interview 2 / Book Cover Artwork / Website