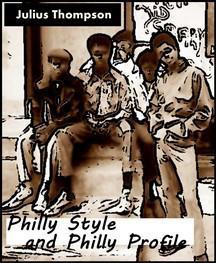 The audiobook of Philly Style and Philly Profile is on Audible, Amazon, and iTunes. To help spread the word, I am giving 10 complimentary Audible.com copies of the audiobook to the first ten people who contact me on my web page:
<a href="http://www.juliusthompson.com/contact.html
I will email the code and the instructions to receive the Philly Style and Philly Profile audiobook. All I ask is that you post a review on Amazon.Com. I will alert when the first ten codes have been given out.
Short Synopsis: Philadelphia streets were never silent. Gangs wars on corners, screeching cars on avenues, and squealing steel trolley tires on tracks kept you alert for the next confrontation. Philadelphia playgrounds were sometimes silent. These were sanctuaries where you confronted your deepest memories. These were places packed with people, but on a summer's midday, they were virtually empty. Streets made habitable again by the actions of a few good men.