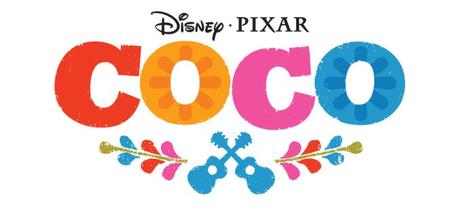 Maybe it's the 20-minute "Frozen" short at the beginning, or perhaps it's addition of original songs. Whatever it is, something feels off in Pixar's latest endeavor, "Coco."
This colorful feast for the eyes does not fail to entertain, but it lacks that Pixar punch. You know, that swift blow to your emotional gut that had you diving for the tissues during the opening of "Up." Instead, it feels a lot more like a standard Disney story, with a clearly outlined agenda and a lack of depth.
What "Coco" does have going for it is stunning animation, a wealth of talent in its cast, and a look at a world outside of the usual Pixar fare.
"Coco," tells the story of Miguel (Anthony Gonzalez) an aspiring musician who was born into a family that banned music several generations back. When he decides to go against his living relatives wishes, he finds himself trapped in-between life and the afterlife. His only hope of making it back to the land of the living lies in getting the blessing of his deceased relatives. It seems simple enough until his great-great-grandmother (Alanna Ubach) adds a stipulation to her blessing — no more music. This caveat leads Miguel on a wild goose chase to find his only other deceased relative with the almost-forgotten Héctor (Gael García Bernal). This only other no-longer-living relative also happens to be the very famous musician, Ernesto de la Cruz (Benjamin Bratt).
It's not a bad story, even if it is fairly predictable. The addition of the catchy and haunting "Remember Me," means that you may find yourself fighting a few tears. The importance of family also comes through strong in the narrative, but it's the visuals that save the film. The dazzling but still appropriately dark Land of the Dead is gorgeous. Even Miguel's home, a small village in Mexico, is overflowing with gorgeous colors and detail.
"Coco," is a cute film with a predictable ending, which would be completely acceptable for nearly every other animated film. Unfortunately, Pixar has raised the bar, which leaves this story feeling incomplete.
---
…just for fun:
Advertisements
&b; &b;