Prairie Charms are a lovely UK based boutique owned by the lovely Stephanie, selling bespoke, handmade accessories specialising in all things "girly, floral, quirky and whimsical".   They really are SO cute, very friendly and oh so charming!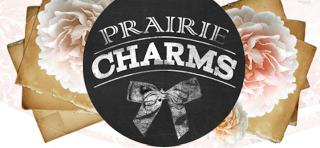 At present they are doing a Project Blogger collaboration with Bloggers everywhere (so if you are a Blogger and would like to get involved too, read more here), and are donating 10% of all proceeds to GOSH - Great Ormand Street Children's Hospital Charity, and the "Kiss it Better Campaign", providing funding to pioneering world-class treatment for complex medical conditions.
How does Project Blogger work?  Bloggers can purchase goods of your choice from Prairie Charms with a 50% discount, and 10% is given to the GOSH charity.  You then write a blog post about them, which then acts as an entry to Prairie Charms fabulous competition giveaway!  I said I don't mind if I do!  :-)
All bloggers are given a 50% discount on Prairie Charms products until 31st August 2013.  So if you are a blogger and want to get involved,  contact Prairie Charms now via their Twitter.
I was approached by Stephanie asking if I would like to take part in their Project Blogger collaboration.  Ofcourse I said yes!  Prairie Charms items are too cute to resist, and anything that is for a good cause simply cannot be refused!
All their products are very unique, and I chose their Kaira and Sadia bracelets.   Being a big fan of gemstones, and being a bracelet maker myself, these were right up my street!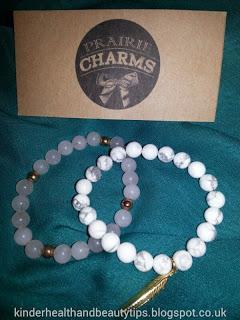 I have ALWAYS been a bracelet person, so it made sense for me to choose these two cute bracelets.  I placed my order on the Sunday and received it a few days later, beautifully packaged with delicate wrapping paper, and gorgeous presentation makes all the difference.  Having the feel of a personalised gift you have ordered really adds that extra special touch.  I really love how each bracelet is given it's own name too - it really is just so sweet.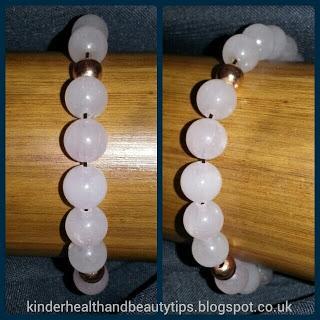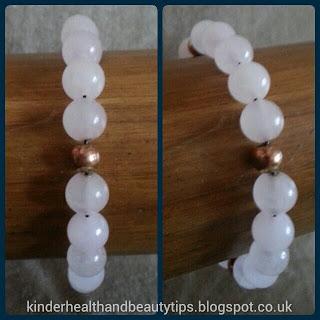 Kaira
Kaira is a beautiful pink, feminine Rose Quartz gemstone stretch bracelet, with 4 coppery/gold-toned bead accents.  The full price of $10.00 is a steal for this bracelet.
Rose Quartz is known as the love gemstone.  It is also the stone of love in marriage.  It gives inner peace and helps in all matters pertaining to love in all it's forms.  Rose Quartz opens the heart to love.  It is the perfect stone for a young female.  It is the gemstone for the month of October.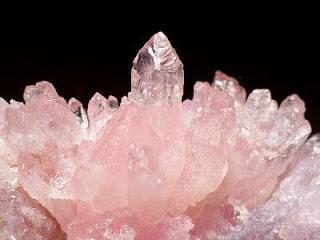 It also helps as a rejuvenator to the skin.  It is said that if you wash your face with water charged with rose quartz, it will help fade wrinkles and keep the skin young.  So now you know.
Unfortunately, Kaira is now sold out on the Prairie Charms website.  But if you take a look at their website they regularly update with eclectic, unique different stock and there really is something for everyone!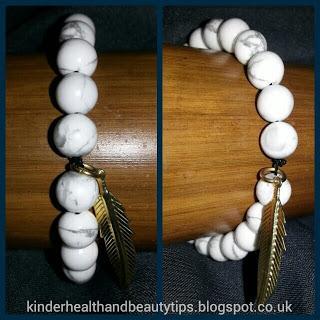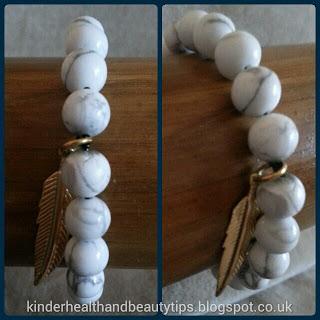 Sadia
Sadia is a lovely white Turquoise gemstone stretch bracelet, with a choice of either gold-toned or silver-toned feather dangle charm.  I chose the gold-toned, and I feel it really complements the white Turquoise very well.  This is also fully priced at $10.00 which is a good price for a gemstone bracelet.
White Turquoise is a strengthening gemstone.  It instils inner calm whilst remaining alert, and aids creative expression.   Also, it is a great healing gemstone for exhaustion, depression and panic attacks.  It is the month of June gemstone.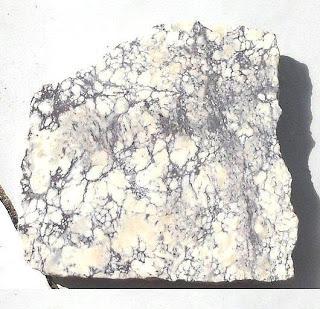 It's SO pretty, and again such a delicate design.  It really reminds me of the whole boho trend a la Sienna Miller and Kate Moss - beautifully designed, and perfectly formed, but not overdone.
Sadia is still available on their website which you can check out here.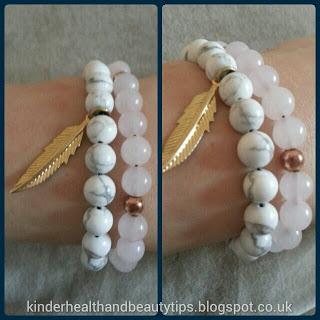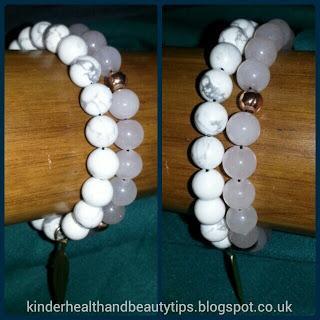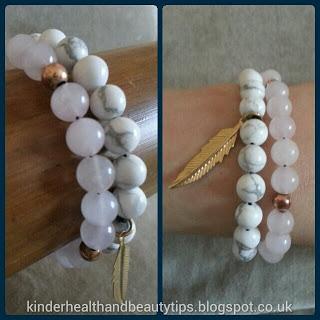 I am actually in love with these bracelets, if that is at all possible.  I have been wearing them every day since I wore them and have received SO many compliments about them!
They are just super cute, feminine and girly.  I love wearing them on their own, but I also pair them with my green aventurine tumble stone stretch bracelet and my Chamilia charm bracelet.  They look equally good paired with my hematite and dragon veins agate bracelets.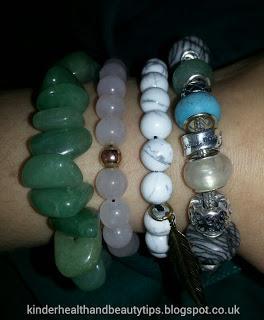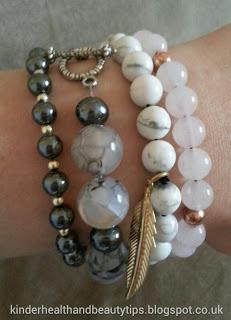 View Prairie Charms website, or add them on Twitter.
Do you wear any gemstone pieces of Jewellery?  Be sure to check out the Prairie Charms website!