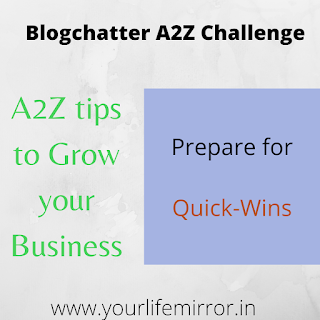 This one will end quickly. Yes, because it's about quick-wins. It's about something that can change your life or your business in 90 seconds. Yes, you read that right - 90 seconds. But if you don't prepare, then it can become an embarrassment for you.
To cut a long story short- Have you ever wondered if you were in an elevator with your potential investor or an influential person, what would you discuss with her?
Obviously you can't ask her about the weather, or what floor she is going to?
What would you talk about then? 
First, let me tell you what not to do.
Never underestimate yourself because of the other person's magnanimous personality.

Don't make a face like you're not interested.

Don't pretend like you're doing something important on the phone.
What you should do then?
Talk directly about three important features of your product or business.

In these three things, tell how you solve your customer's problems

Show your enthusiasm and passion for your business during this time.
At the end of those 90 seconds, the person should know what kind of business you run and the potential in your business.
That's it, your job is done. Now it's up to her if she wants to keep talking to you. But that's the only thing you can do.
How can you be successful at this?
You should always have these three things in your fingertips. You never know when you will meet such a person - in the airport lounge, on the plane, in cafes, in elevators, at trade shows.

You can't control the encounter, but you can prepare for one.
Don't miss such life-changing opportunities.
Analyse, prepare, practice. Your clock is ticking.
This post is a part of Blogchatter A-Z Challenge- #blogchatterA2Z. Check out my A-Z Challenge theme, or read previous posts.
Find Your Business Advisors
Build Your Brand
Cyber-secure your business.
Design Product for market needs.
Practice Effective Communication
Keep IT Fit
Go extramile for your customers
Induce Halo Effect
Gain Competitive Intelligence
Join Morning Club
Know Your Numbers
Be a Leader that matters
Market Market Market
Networking is the key to success
Never miss a Business Opportunity
Develop Process-Maturity
Subscribe
to the monthly newsletter.