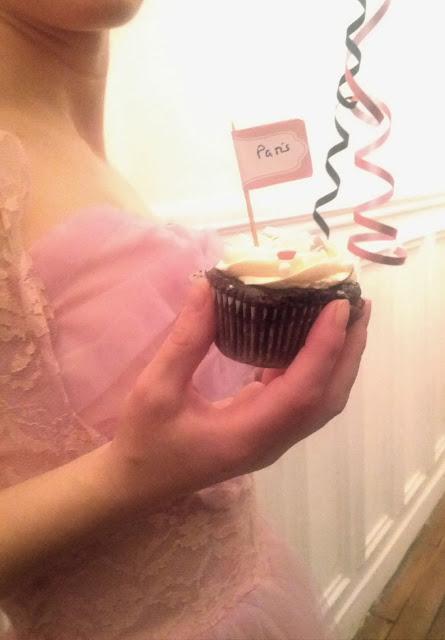 Last Tuesday I had the pleasure of attending the Prête-Moi Paris four year anniversary bash. Melissa, author of the iconic blog sure knows how to put on a party, arousing the girly side in all of us. Guests were delighted with Sugar Daze cupcakes adorning little chocolate Eiffel Towers, flowing effervescent pink champagne, a Campari and mint DIY cocktail station, and a vintage fashion show. In short, I was in heaven.  
Resisting rocking the pink on a rainy Parisian day, I decided to go a little Designing Women in a draped 1980s flower dress (see here), and toasted to Melissa and her four years of hard work on Prête-Moi Paris!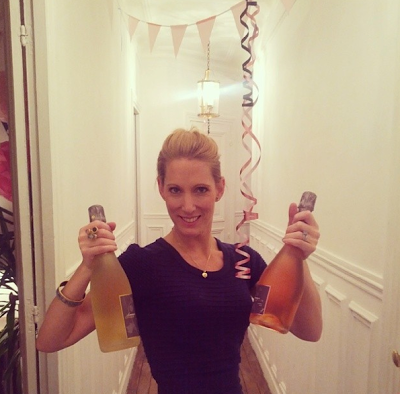 The hostess Prête-Moi Paris herself getting the party started
with
Mon Champagne.
The official champagne for la soirée.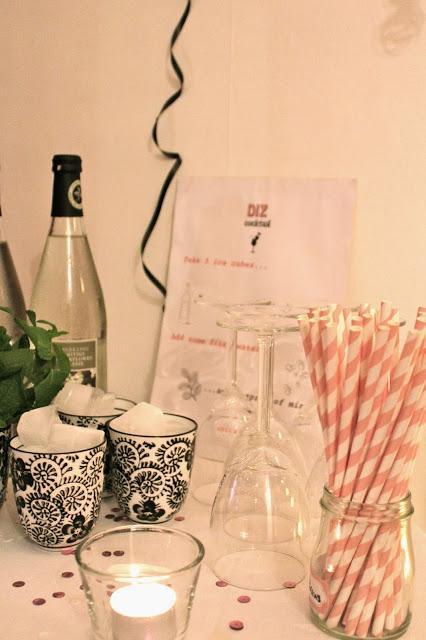 The Campari and mint cocktail station!
You know I was all up in here.
To my mother and her friends, Campari isn't "drinking".
Crazy Italian women from Long Island, I tell you.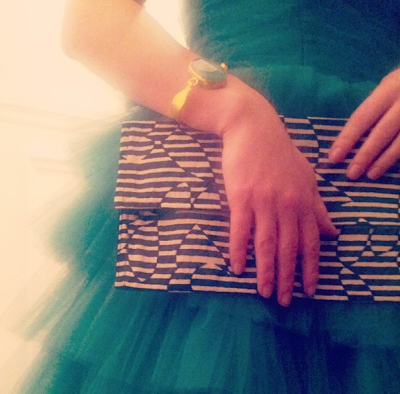 Stunning!
Kelly green tulle dress by the lovely Vintage Galerie
and contrasting clutch by Kasia Dietz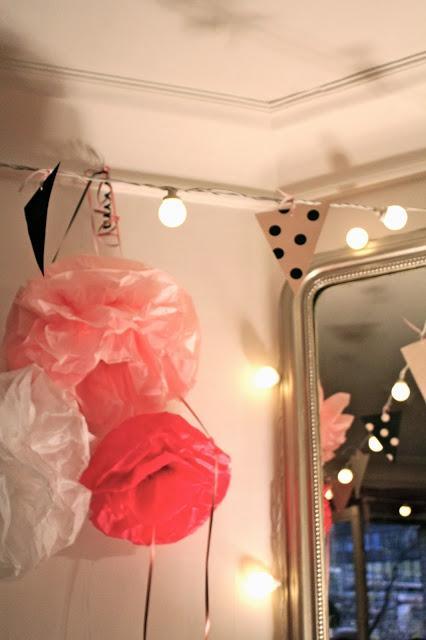 The DIY décor by Melissa.
This girl does it all, I swear.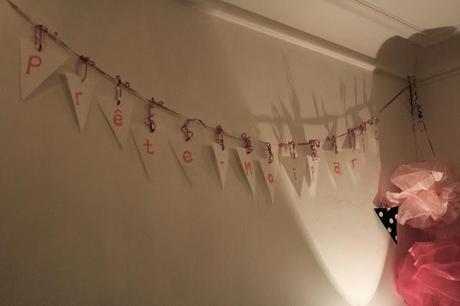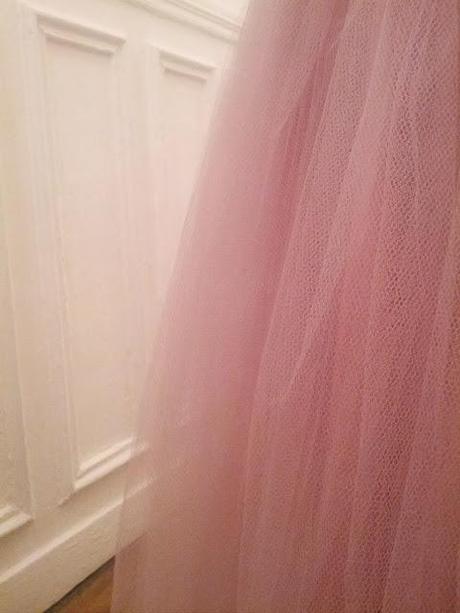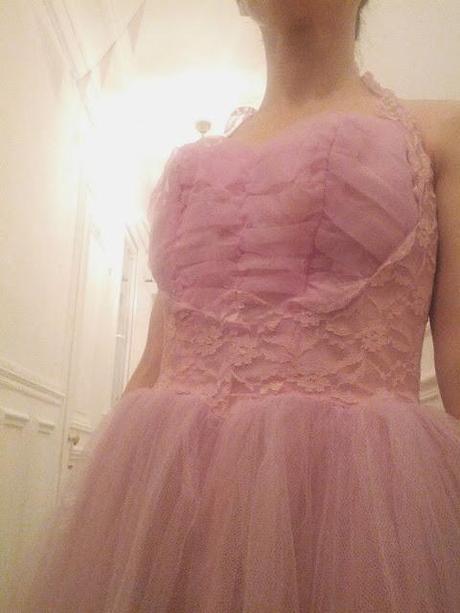 This pink tulle made me pretty much crazy
and spent a better part of the event stalking this girl with my camera.
I want it.
Cheers Melissa! Thank you for including me in your special celebration! Here's to the next four years of your blog!