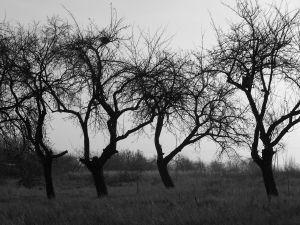 This old black crow again.
Wings tacked in pinioned lines
sheen like the slick of oil
quivers
Wings outstretch
(inhale)
and the air draws tight
A drum.
unfurled and rippling, scratch scratch at the pounded earth
A single beat, a reverberation
(Hollow intonation)
And this is what you feel in your bones.