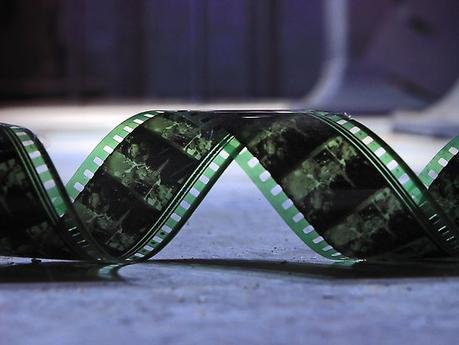 The time has come, crusaders. With just days left of the season, it's time to close another summer of blockbusters. But what a summer (and, if we're honest, spring too) it's been.
There have been plenty of tears, laughter, songs, dances, and, of course, superheroes. It's been one hell of a ride, but like all good things, it must come to an end. Before we let this summer go, let's take a moment to remember the highs, the lows, and everything in between with a summer of blockbusters wrapup...
Biggest Surprise:
Zer: " " - No, that's not a typo. This year I'm not picking a film for this category. Instead, I'm going with a theme-the importance and power of words. Blame it on a liberal arts education, but I couldn't help but notice it kept popping up in film after film. It was very literally there in films like " Tolkien", " Rocketman", " Yesterday," and " Blinded by the Light." But I would argue that the biggest, world-saving moment of the summer came in the form of six simple, game-changing syllables - " I love you 3000."
Stephanie: "Rocketman" - I expected to like this movie, what surprised me was the style of movie that it was (i.e. I assume someone is already working on a stage adaptation). The movie swirls through the life of Elton John in a musical wave that is both free-flowing and incredibly precise when it needs to be. It covers some truly dark moments, but (and perhaps it helps to know the outcome) never loses hope. Also, Taron Egerton is ridiculously talented (but more on that later).
Biggest Disappointment:
Zer: " " - I'm sorry, I can't do this category this year. Blame it on the weather, 2019, or that liberal arts education again, but every film has its redeeming qualities and shortcomings. In the end, they tell a story that speaks to some people better than it does to others.
Stephanie: "The Lion King" - To be clear, my disappointment does not apply to the performances, the direction, the animation or the music. It lies squarely with the decision to basically replicate the original, which seems to have only one explanation ($$$). " Dumbo" and " Aladdin " may have been imperfect re-inventions, but at least they were that. Here's hoping "Mulan" follows their example and not that of the "The Lion King."
Zer: "Spider-Man: Far From Home" - No. You don't get a name. Why? Because spoilers. A great villain is complicated, and this one (or several...I'm not telling) definitely fits the bill. This particular villain(s) motivations were incredibly timely. Their methods of manipulation and deception were familiar, but there was also something incredibly new and fresh about the character(s). It truly felt like an exciting first step into a new chapter for the MCU.
Stephanie: Josh Brolin as Thanos in "Avengers: Endgame" - Another summer another top villain honor for Thanos. I will say, the villain of " Spider-Man: Far From Home," whose identity I won't reveal, because spoilers, was a close second. However, Thanos is a character that was movies in the making, not to mention, it would not have been difficult to make the big purple guy look ridiculous. The humanity of this part is what makes him as terrifying as he is and managing that performance while donning dots is no simple task.
Best Performance:
Zer: Jamie Bell as Bernie Taupin in "Rocketman" - This may seem like a less-than-obvious choice. Next to the flashy performance of Taron Egerton, Mr. Bell's take on Taupin could have come across as glorified scenery. He gave Taupin a quiet dignity that spoke volumes, and his exit in "Goodbye Yellow Brick Road" is one of the film's best moments.
Stephanie: Taron Egerton as Elton John in "Rocketman" - There are so many pieces that make this movie work (the music, editing, direction...), but I would argue that none of them would matter if not for the excellent performance of Taron Egerton as Elton John. He's not a doppelganger by any means (something he was instructed to specifically avoid by Sir Elton John himself) but you may still find yourself forgetting that this is the man who brought Eggsy to the big screen.
Best Picture:
Zer: "Avengers: Endgame" - This was a tough one, but in the end, I have to go with "Endgame." Those evil geniuses running the MCU pulled it off with flying colors. Plus, they made me cry...sooo many times.
Stephanie: "Avengers: Endgame" - " Rocketman," you were a close second, but it's hard to top a decade of storytelling wrapped in a satisfying way. The collaboration that led to this movie is truly mind-blowing and worthy of all the applause and more