The first time I heard about @rugfoot was from my Instagram friend Dilshad Corleone, better known as @italianbrother.  He credits Koci Hernandez and Richard Gray (@rugfoot) as the two people who have had the greatest influence on his mobile photography. 
I had to find out more about Richard Gray, so I started following his blog, iphoggy.com.  That's when I discovered that not only is he a talented iPhoneographer and teacher but also has a quick wit and great writing style.  
Below is my conversation with Richard.  (all photo captions from @rugfoot's Instagram gallery)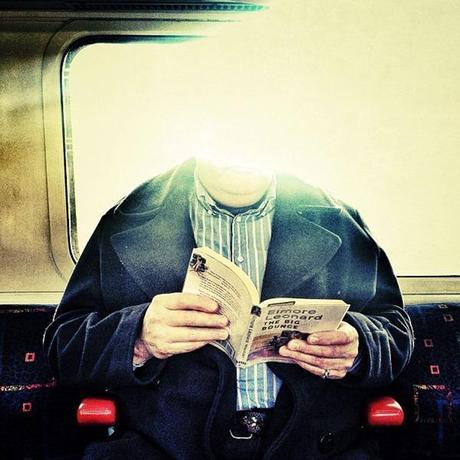 No Model Release Required (above)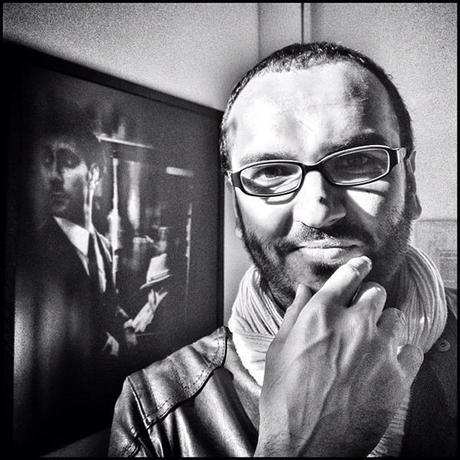 @italianbrother (above)
Geri:  What is your name?   What does rugfoot refer to, or dare I ask?
Richard:  Haha! Good question, which few people dare ask me. It's actually quite a boring answer. I used to run my own company called RGFT (Richard Gray Financial Translations, which is what I used to do) and one of my good friends used to call it rugfoot for short. So I kept the name alive when I took up photography. I think some people thought I had some sort of fungal foot infection. It's probably not a very good name to have chosen actually.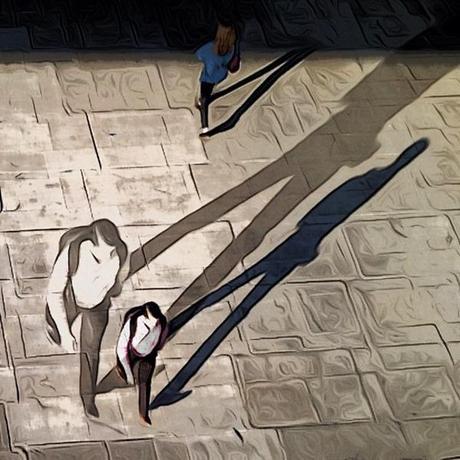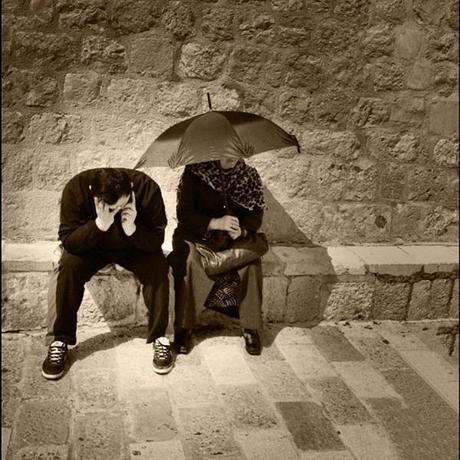 Geri:  How long have you been photographing with a mobile device?
Richard:  About 3 years. I never thought it would take off when I started.
Geri:  Do you have a traditional photography or art background?
Richard:  Not really. I've always done photography fairly seriously and I nearly studied History of Art and have a keen interest in all arty things, but nothing proven, no. I'm now a professional music photographer (see rugfoot.net) and am looking at branching out into other areas with the big camera.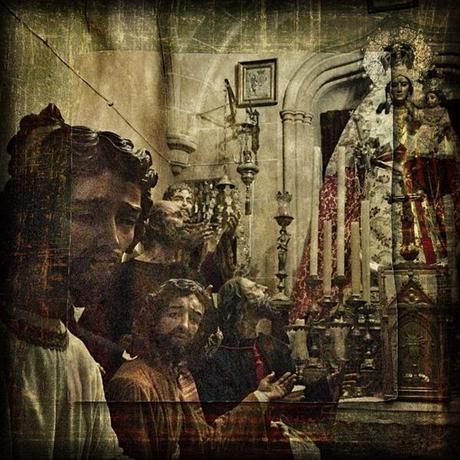 All the saints in San Marcos Church (above)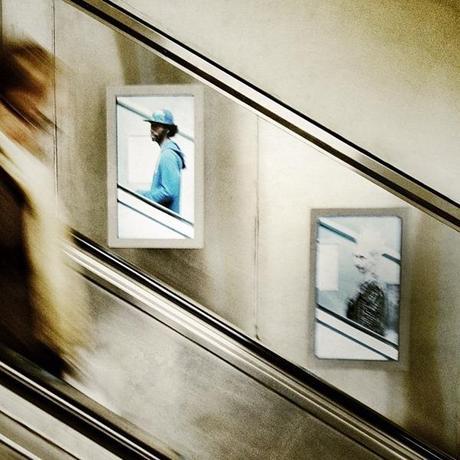 Escalator Up or Down (above)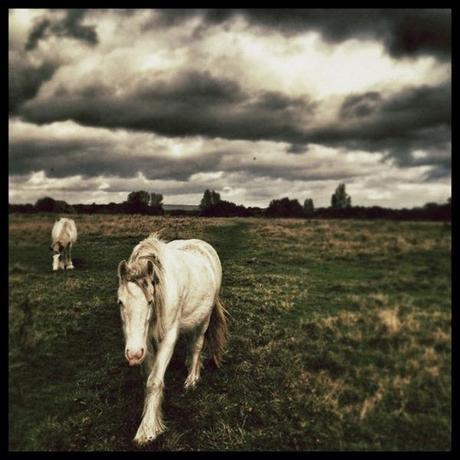 I met a horse on my way to have an eye test today (above)
Geri:  How did you get started teaching iPhoneography?  Where do you teach?  Please share a little about your upcoming Advanced iPhoneography course (I heard it's sold out already!)
Richard:  I was doing a big-camera course at a college in London and I introduced some iPhone images to my course work and the lecturers liked it. I went to a 2-hour workshop on iPhoneography and was surprised by: 1) how little other people knew; 2) how much I knew by comparison (in all modesty - and I realize how little it was now). So I thought: "I could do this" so I pitched a 15-hour course over 5 weeks to my college lecturers and they went for it. The way they saw it, it would bring in students to do other photography courses. I ran the course 3 times at this college then once at The Photographers Gallery in London and I'm going to be running it in another place later this year. Yes! The first set of dates for the new Advanced iPhoneography Course sold out in one day, mainly ex-students of mine. But I've just added some new dates, so I'll be running it a second time and maybe a third if there's demand. See information here.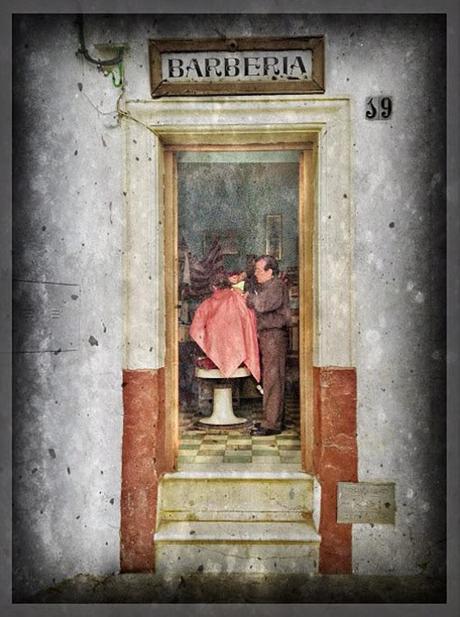 Another of El Maestro, Canstantino Verdu in action (above)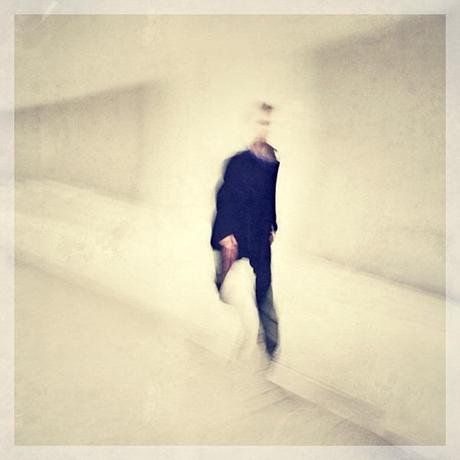 Man at King's Cross (above)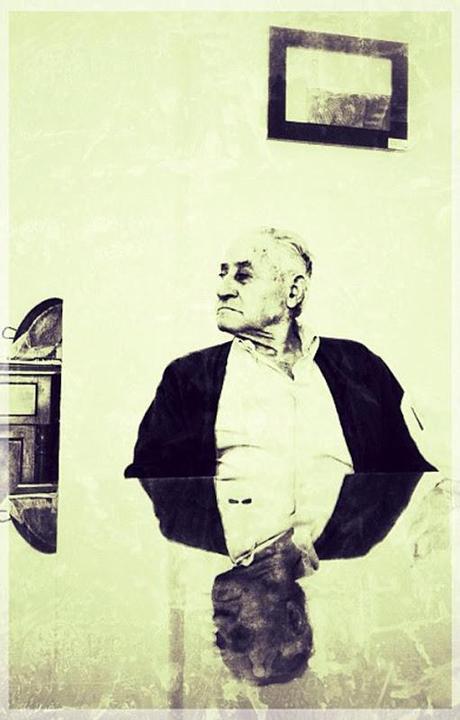 Man having coffee (above)
Geri:  Do you ever learn from your students?
Richard:  Absolutely. Everyone has their own specialist interests so they go down particular roads and explore things in depth, which they bring to the classes. One of my most avid students, Dilshad @italianbrother, became a Big Lens obsessive and I learnt a lot from him about that app. The students also learn a lot from each other. Not only techniques, but also approaches and inspirations.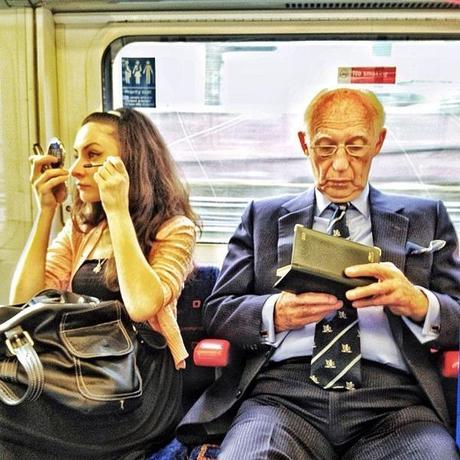 More making-up on the tube (above)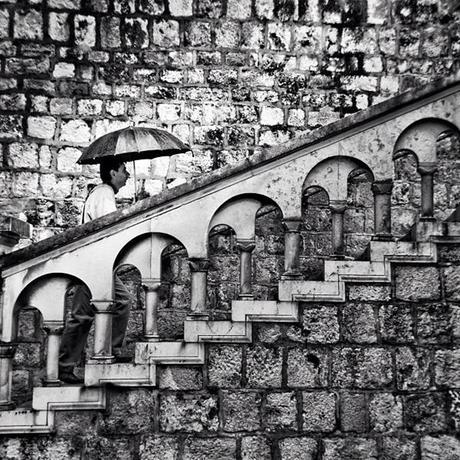 Raining in Dubrovnik (above)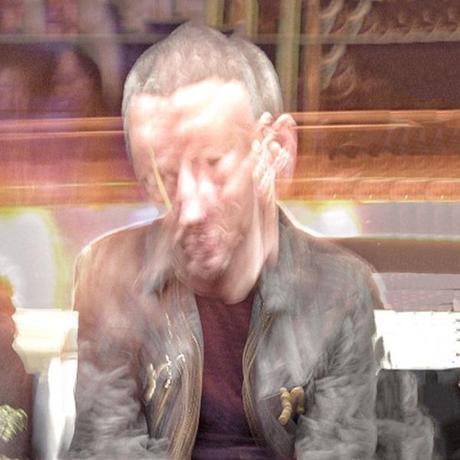 Slow shutter on the tube (above)
Geri:  I know that you've held exhibitions of your student's work - how was it received?
Richard:  The exhibition was such great fun, an excuse to have a big party and for me it was great to learn how to be a curator! I think a lot of mobile photographers really appreciate any reason to celebrate their art offline. That's perhaps why there have been so many exhibitions recently. In London, we had mObilepixatiOn.com, who did  a great exhibition of some of the world's leading artists and IGers London also had a really good exhibition of London-based iPhoneographers. I think mobile gets a lot of lip service from the traditional photography community without really being taken very seriously yet. But I think they're making a big mistake. We've started to see infiltration of mobile work into mainstream fine art photography and I think soon no one will pay any major attention if an image is created with a mobile phone.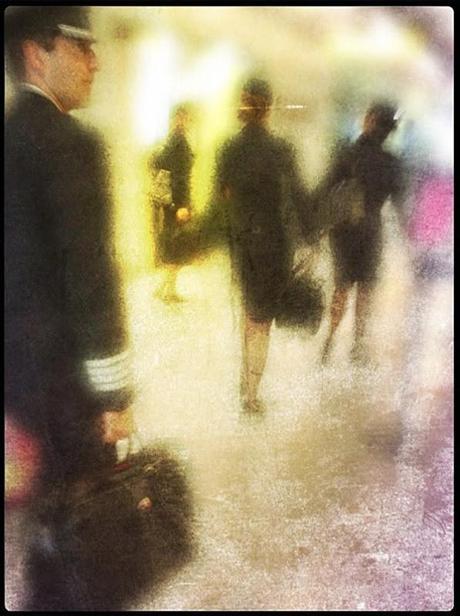 The crew back in London (above)
Geri:  Who or what inspires you?
Richard:  Good question! Inspiration can come in many forms and places. Someone said that good art has to do three things: 1) be original; 2) be emotive; 3) be well executed. I think they are really good rules of thumb to follow and also a good description of the sort of work that inspires me. I like to see new stuff - and that's something at the heart of the iphoneography movement. I'm also inspired by good causes. I think photography should have a moral purpose as well as being good art. But inspiration can come from many unexpected places - but when you get it, it's a big buzz.
Geri:  You shoot a lot of street photography.  Is this your favorite style?  Is there an area of photography you've not yet explored that you would like to pursue?
Richard:  I've been all over the shop style-wise since I started with the iPhone camera. I've tried pretty much everything. Yes, I had a good "street" period and I think I will always be driven to capture and craft good people images. I know a lot of people find one style and they pursue it consistently. I've been dabbling (or should that be "dappling" lol) with lots of styles, subjects and apps and I'm sort of waiting to be taken in one particular direction. So if you follow my photos on Flickr or IG, you'll get a an experimental Slow Shutter image, followed by a fairly dull picture of a golf course followed by a decim8. Whatever I do though, I like to be trying out something new (even if it's just for me, not the rest of the world). I'd like to do more formal portraiture, not necessarily on the iPhone. But I feel there are so many areas I feel I've dappled in but I'd like to go back to pursue more seriously. Two apps I really love and which I think I've only just scratched the surface of are Slow Shutter Cam and Decim8.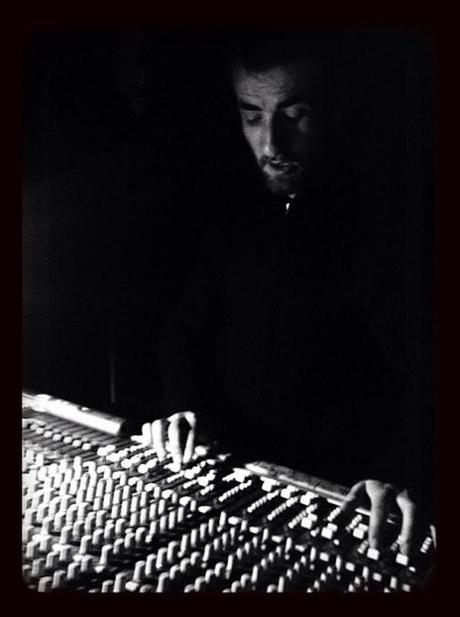 Sound mixer at @pinkunoizu gig tonight (above)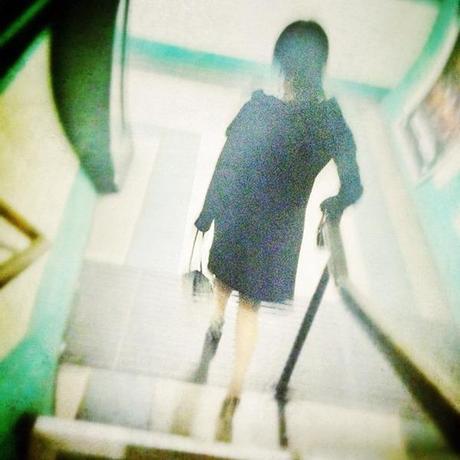 Step in High Heels (above)
Geri:  Do you shoot with the native iPhone camera app or do you prefer other camera apps?
Richard:  Apart from Slow Shutter Cam and Pro HDR, I usually use the native camera to shoot. I can't see that many of the popular shooting apps, with all their dials and graphs, add much actual functionality. 
Geri:  What are some of your favorite editing apps?   Please share a bit about your process?
Richard:  It's going to sound boring but I use Snapseed a lot for basic editing. I also really like its vintage filters. One app I also use constantly is TouchRetouch. You often won't realize it, but a lot of my images have had eye-distracting objects removed by this app. I'm also beginning to use the clone function a lot in it (hopefully without you realizing it). Another great functional app I found recently is AntiCrop . It does this amazing thing of, for example, extending a rectangular image into a square by guessing what should fill out the square. I also love apps that you use for things they weren't intended for. For example, GeniusScan+ was meant to be used by businessmen to take photocopies of their expenses, but you can use it to do some really weird things with perspective. I rarely create unapped images. At the end of the day, the native camera produces fairly dull-looking images. So nearly everything I do is crafted in some way. Why deny yourself? That said, the basic ingredients of good composition and subject need to be there too.
The strange tale of the woman who woke up and her hair had turned into an autumnal tree. She should've gone to the hairdressers sooner!! (above)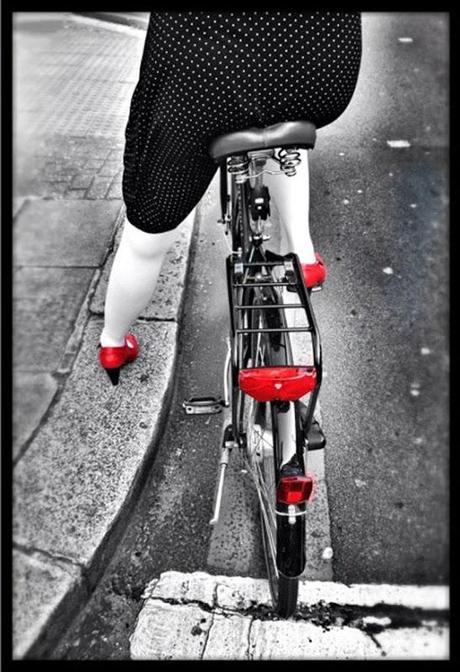 Them Red Shoes (above)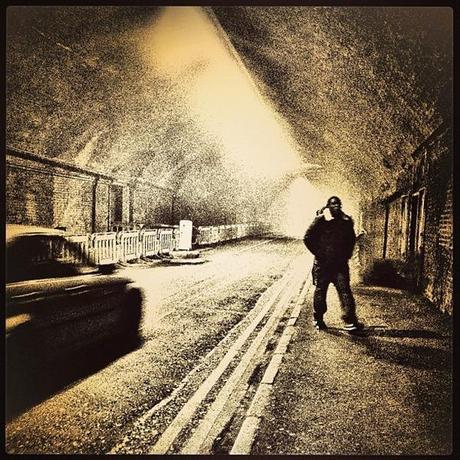 Under the London Bridge Arches Again (above)
Geri:  Do you have any advice for iPhoneographers who would like to market their work?
Richard:  I think a lot of people are sadly deluded about selling their work, especially in printed form. Not because their work is bad but simply because there isn't enough demand for it, especially fine art work. But there will be exceptions, those artists who are chosen by the critics as worthy of attention or who win the competitions. However, I think artists shouldn't even think about selling their work. The moment they do, they start being dishonest and inauthentic and that will ruin their work. For editorial and stock images there are some exciting developments happening. I'm working with a photography agency called Pocketstock who are just about to launch a new mobile-only archive called RooM (the name refers to the fact that the images will be Rights Managed, unlike other agencies). Initiatives like this will allow a lot of good street photographers to make some money from their images.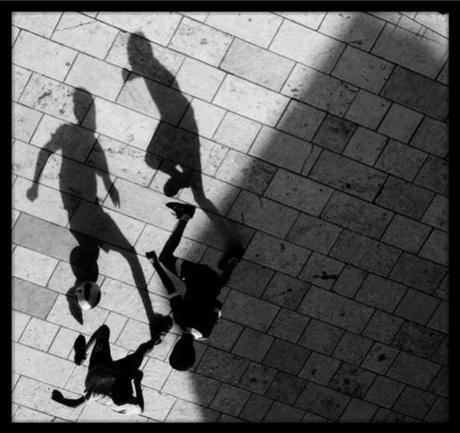 Upside down footballers (above)
Geri:  It seems apparent that mobile photography is here to stay - where do you see the future for this evolving art form headed?
Richard:  I think today's mobile shooters will be tomorrow's professionals in commercial terms, selling their photos for large sums of money. In terms of art, I also think that some of today's iPhone artists will emerge as tomorrow's artists, exhibited in the world's greatest galleries and also selling for large sums. In both cases, a mobile camera may no longer be their tool of choice when they reach their peak, but they will have started out with one. There is so much raw talent developing at the moment. And people are spending so much more time doing their photography than in the past that their skills are growing far faster than ever.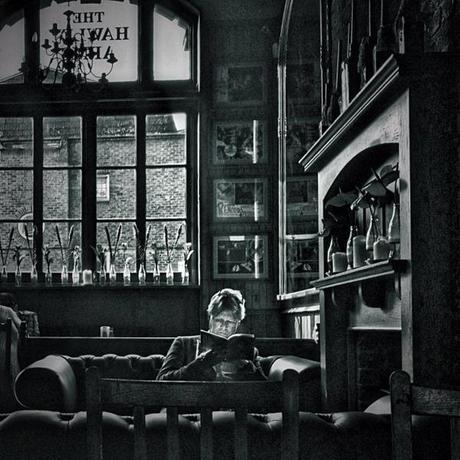 You'll always find me in the pub on Wednesdays (above)
Thank you Richard for the very informative interview!  Wishing you success on all of your future endeavors! 
Find Richard Gray online here:
Twitter @rugfoot
Instagram @rugfoot
Facebook Richard Gray
---
To view all of the featured mobile photographers, click on the image below: