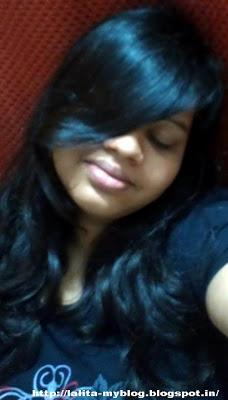 All girls love their hair, I too love my hair.
Today I am sharing how I keep my hair healthy, silky & shiny.
I wash my hair thrice a week

Oil massage - I use almond oil, jasmine coconut oil, olive oil. As we all know olive oil is very thick oil so I mildly reheat the olive oil and mixed the other oils in it. After mixing it I apply the mixture to my hair root with the help of my fingertip and simultaneously I massage the scalp. When I am done with the scalp massage I apply the rest oil to all over my hair. Usually I do this process at night and next day I wash my hair with shampoo and also apply conditioner. Well I use Garnier Fructis shampoo & conditioner. You use shampoo which suits you don't change your regular shampoo. This process I do twice a week.
Egg - I apply Eggs once a week on my hair. I take three eggs but it depends on your hairs length and thickness that how much egg you will require. I remove yolk (yellow part of the egg) from albumen (transparent part of the egg) and mixed the olive oil in albumen. Don't heat olive oil otherwise albumen will convert into an omelet .. LOL. So after mixing olive oil and albumen apply the mixture into all over the hair. When I have done with it  I wait for two hours. After that I wash my hair with shampoo and conditioner. It makes my hair smooth, silky and shiny.
This is a secret of my healthy, silky shiny hair.... :) Hope the information is worthy for you all.
Enjoy!!!