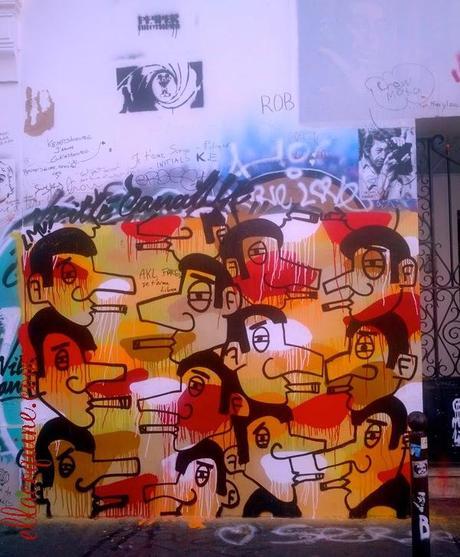 My first week in Paris (once the profound jetlag that is coming from the States to Europe wore off), I remember sitting down at my kitchen table at La Motte Picquet and jotting down a list of places I wanted to go and things I wanted to see immediately. With Paris in my palm, I decided to kick off cette vie Parisienne with a stroll from 15th to 7th (one of my favorite walks in Paris) to M. Serge Gainsbourg's house.
My intrigue was ignited after reading a 2007 piece in Vanity Fair that documents his daughter Charlotte's wishes to keep everything in the house exactly as Serge left it when he passed away in 1991. With the exception of exploding canned food and perishables, all of his quirky toys and tchotchkes, ashtrays, paintings, Repettos, even chewing gum are exactly where he left them. Because his home is currently closed to the public (although Charlotte hopes to one day turn it into a museum), the biopic
Gainsbourg (Vie héroïque) gives us a look inside and his eclectic tastes, among other facets of his incredible life. 
Seeing it in person for the first time, I got the chills. I was not expecting the volume in which his home was (and still is) memorialized by fans who pay tribute with graffiti; some of it being bona-fide street art. That first visit in 2009, the facade had sketches from Joann Sfar, the graphic novelist and director of
Gainsbourg. It was months later that I recognized his work in my photos after seeing the making of the film.
I have since visited several times, each involving a little story where I have chatted with other fans who also enjoy a visit with Serge.

In honor of today, his would-be 86th birthday,

I revisited 5 bis Rue de Verneuil to pay homage to one "France's most beloved and important songwriter", l'homme à t
ête de chou

....white Repettos and all.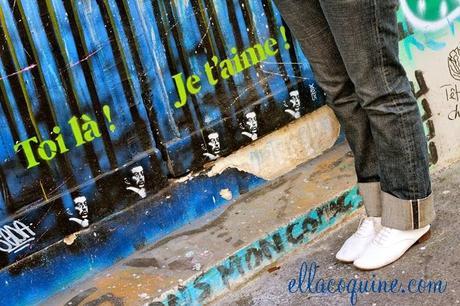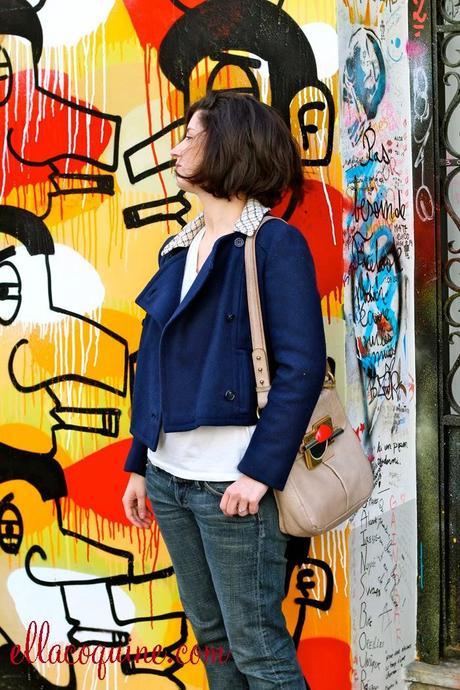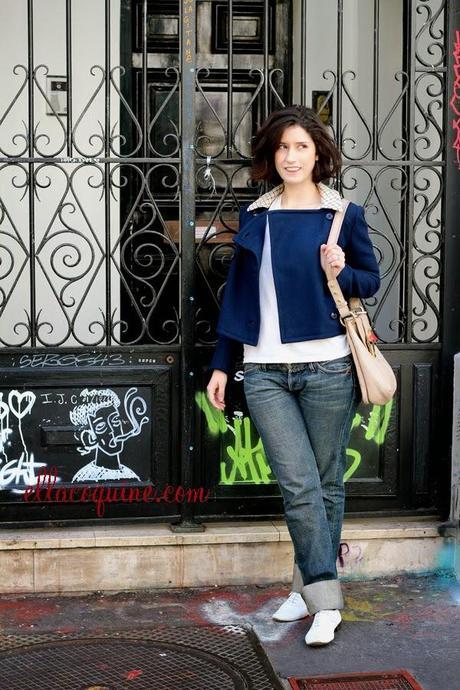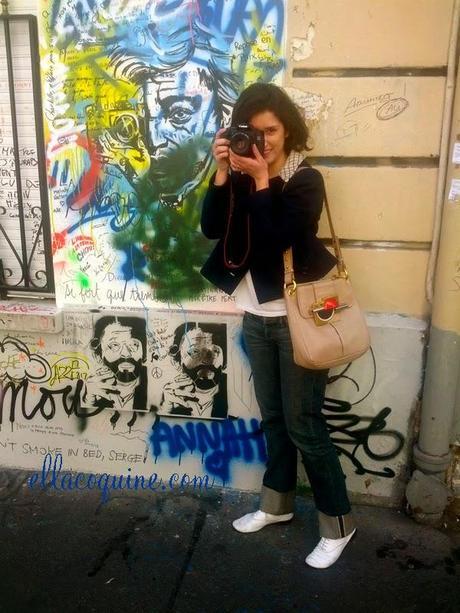 Along with the French classes I took in New York before I came to Paris, I supplemented my schooling with the music of Serge Gainsbourg, looking up and translating the lyrics. While this method vastly improved my vocabulary, I also learned a lot of dirty words and expressions, which of course I loved.
Here's a compilation of just a handful of my favorite songs that on any given day, I can be found rocking out to my in apartment...alone. Enjoy!
Intoxicated Man
Requiem pour un con
Mambo Miam Miam 
Elisa
Bonnie & Clyde
69 année érotique
Shu Ba Du Ba Loo Ba
Marilu
Hold Up
Torrey Canyon
L'Homme à T

ête de chou
Chez Max Coiffeur pour hommes
Flash forward
L'hotel Particulier
Cargo Culte
Daisy Temple
Des Laids des laids
New York USA
Charlotte Forever*
(*Fun fact: I sing this one to my cat, Charlotte. 
It totally creeps her out...and my mom.)