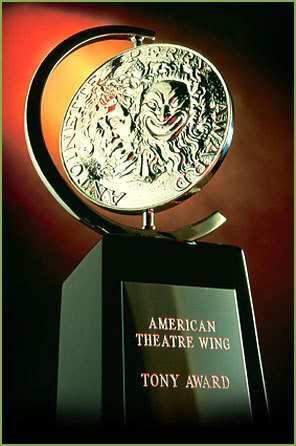 Can you fee the electricity in the air? Maybe you sense some extra pep (or jazz square) in your step? Have you had the urge to break forth in song or monologue? That, folks, is the Tonys buzz.
This morning, theater fans around the world held their collective breaths as the nominees were announced for the 2017 Tony Awards. And of course, mere moments later, the snub lists began. Yes, movie fans, theater fans make sub lists too!
And I would never deprive fans their moment to lament their favorite performances, shows, stars, etc., but here's an important thing to remember: Some of the most beloved shows of our time were not nominated for a Tony.
I present exhibits A – P:
— Jennifer Tepper (@jenashtep) May 2, 2017
But I realize that's little comfort to the "Amelie" and "Bandstand" fans right now. So take comfort in the shows you love, share the joy, and know that a Tony does not a beloved show make.
---
…bi-daily smile…
A snubbed moment from an otherwise highly praised show…
Advertisements