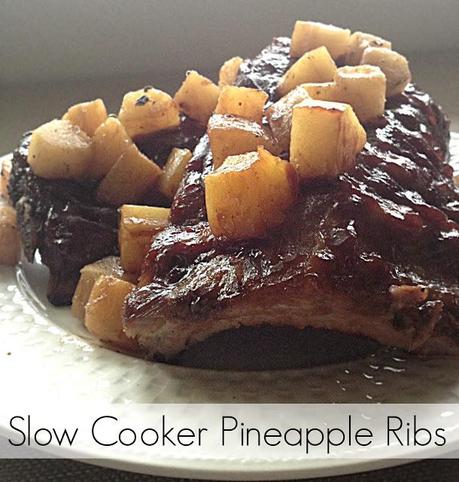 Ingredients:
2.75 lb. Baby Back Ribs
2 c. BBQ Sauce (I use Sweet Baby Ray's)
1 c. pineapple juice
1/2 c. maple syrup
1 c. pineapple chunks
Directions:
1. Turn on slow cooker to low.
2. Mix BBQ sauce, pineapple juice and syrup. Baste onto ribs.
3. Place ribs and pineapple chunks in slow cooker. Pour any remaining sauce mixture over the top.
4. Cook on low for 6-7 hours.
5. Pre-heat oven to 400 degrees.
6. Place ribs on cookie sheet and baste with fresh BBQ sauce. I just used some from the bottle.
7. Bake for 30 minutes and serve with pineapple chunks on top!