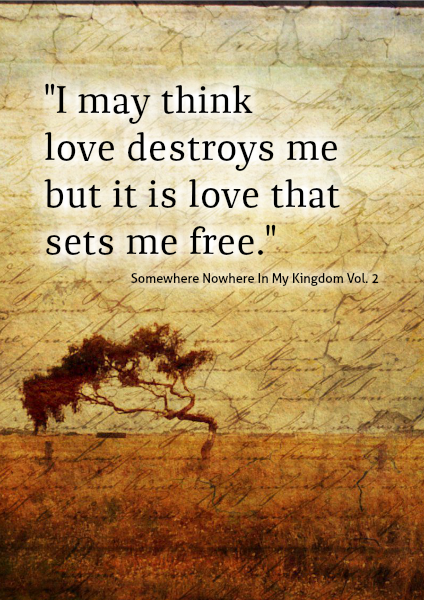 I may think love destroys me
but it is love that sets me free.
Somewhere Nowhere In My Kingdom: Volume 2
Somewhere Nowhere In My Kingdom is back with another issue!
In Volume 2, you will find a collection of seven poems on the theme of love packed together with a visual punch. As usual, the poetry is presented with stunning photography to enhance the poetic message. It is short and sweet: browse through for a quick poetic speed-date, or take pause and enjoy a long period of contemplation.
Either way, please check it out!
Unfortunately, the magazine is not available for viewing on any cell-phone or tablet device. My current membership with Joomag is a free one, so I'm afraid I don't have access to that particular functionality.
I hope you enjoy it and thank you so much for your support!
Live, laugh, and love deeply. <3
Kim