Inside the bustling metropolis of Makati City shrouded in towering skyscrapers where shopping, business, partying and dining envelopes the area, it's good to know that there is a place where you can put your mind and body to relax and savor the appetizing selection of provisions only at THE SPECTRUM, located inside The Fairmont and Raffles Hotel.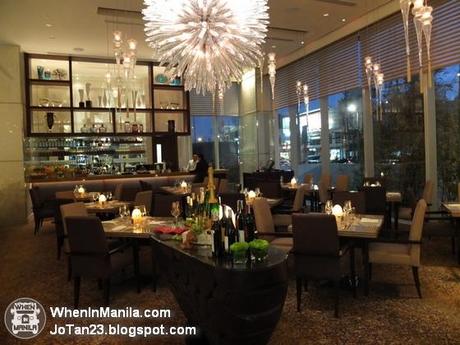 Spectrum's main philosophy is simply straightforward. What you see is what you get! And that they assure you, you are getting the freshest of the freshest!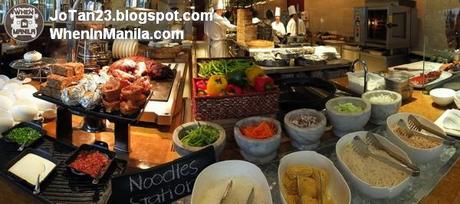 Located inside the newest lavish hotels Fairmont and Raffles Makati, the Spectrum Buffet (now on its soft-opening) offers a wide selection from Western, Asian to local delicacies all taking their freshness to the next level. With an open kitchen that expands throughout most of the dining area, you could see that your choice is cooked right in front of everyone while maintaining the delight conversation from the sweetest and nicest chefs I've ever met!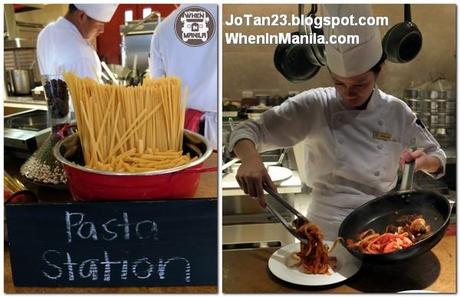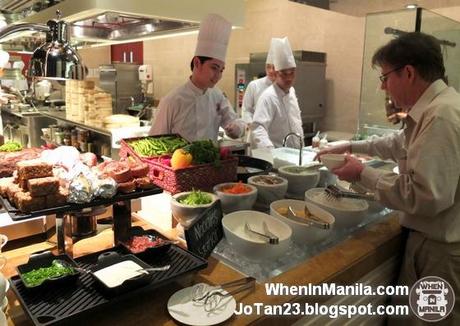 Let me put it this way, this buffet restaurant is unlike any other buffet restaurants you've encountered before. Considering it has a smaller area with a vast selection of foods that presently lives with the quality over quantity saying, you could guarantee the intimacy and coziness while munching your favorite fresh choice in here. The bustling energy outside whilst having intimate dining experience inside!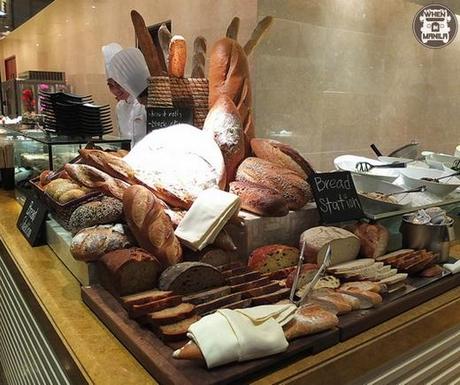 Freshly-baked breads served daily!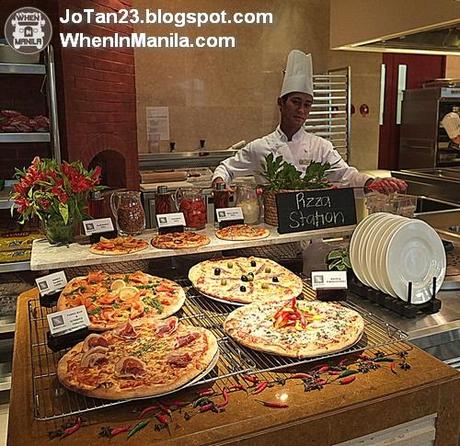 Spectrum's awesome Pizza station! Choose from their offerings, they'll prepare one for you in a solo serving plate! Hefty and yummy!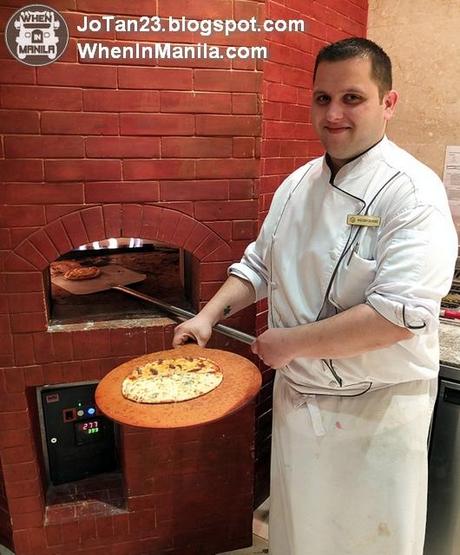 Executive Sous Chef Gregory Georges preparing a fresh brick-oven pizza!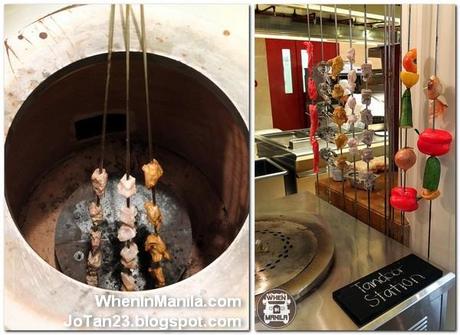 Tandoor Station -- cooking the right and fresh way!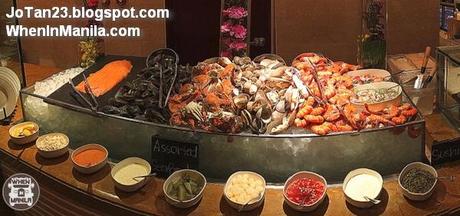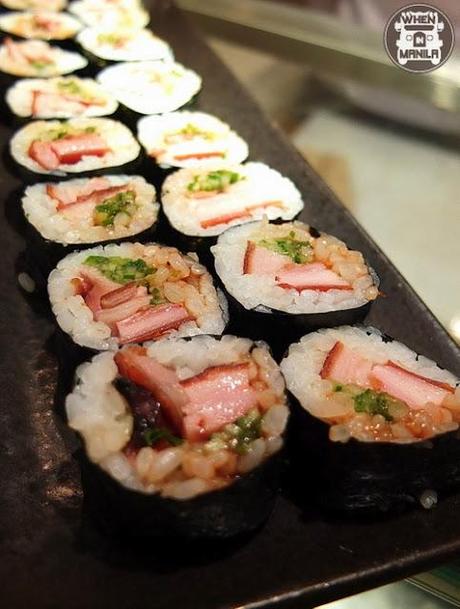 The Seafood and Sushi Bar -- notice the fresh seafoods piled up in a tray full of ice? Just get your choices and let them cook it the way you want it! Buttered, grilled, steamed or even sinigang, buttered..the list goes a long way! Just as long as they have the ingredients, they will happily make one for you!

Although I'm not much a sushi fan, I dared myself to try just one because it looks scrumptious! From the preparation to the final product, I told to myself that I should it and to my joy, it was real yummy and wonderful!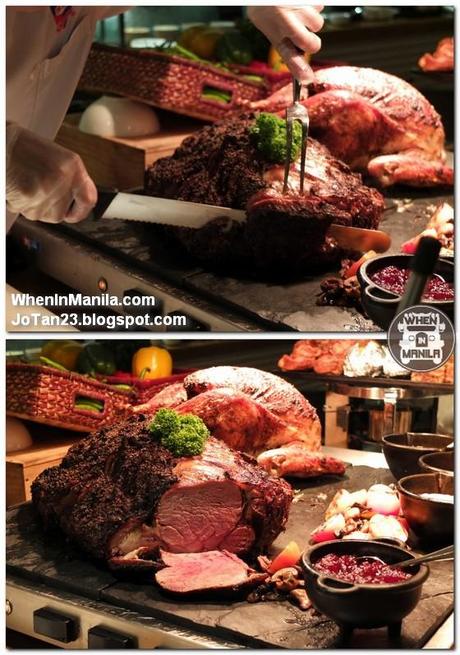 Roasted Turkey and Pork Loin! On some days, they serve prime ribs, lamb chops etc.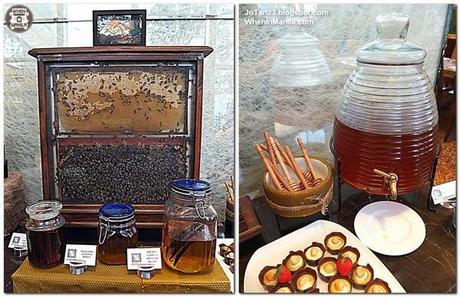 While I was entering the halls of the restaurant, I noticed on one corner a bizarre-looking rectangular box and saw that there are tiny movements inside. Considering the low-lighting of the room, I walk nearer to it and I realized that there are bees inside -- and they are alive! I was startled because I might knock off the box and the bees might fly everywhere. But they assured us that it is super safe. A honeycomb with the bees and the queen might scare the wits out of me but the wide variety of honey selection from that honey table sure made Winnie the Pooh jealous.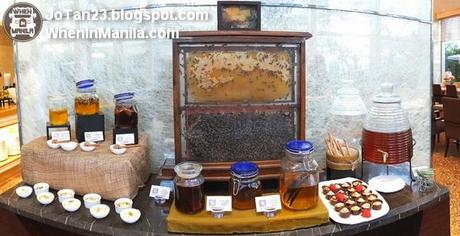 Let me roll the delectable, lip-smacking dessert photos for you!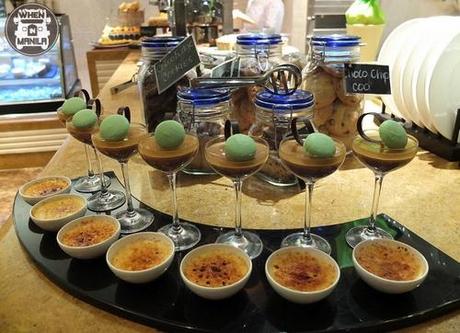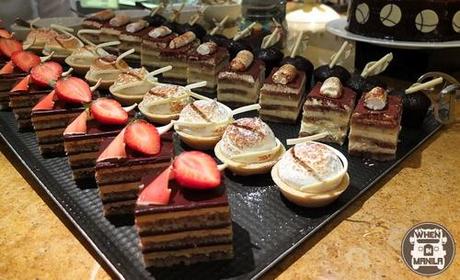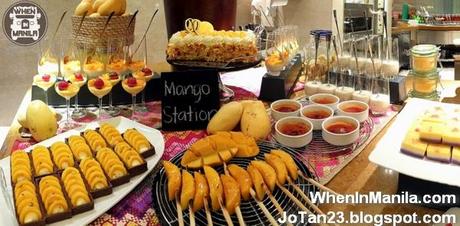 Mango Station -- YES! Mango everywhere! Spectrum believes that the Philippines holds one of the most abundant mango producers in the world and thus, the wide selection of mangoes! Everything from this photo are my favorites!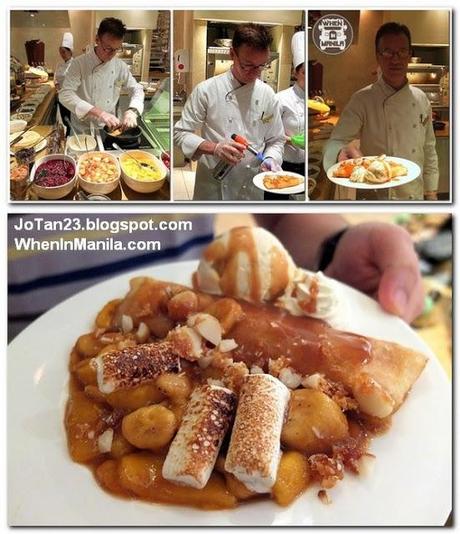 Chef Didier Derouet amazed us with his special banana toffee crepe with toasted marshmallows! Our favorite moment? The blowtorch moment!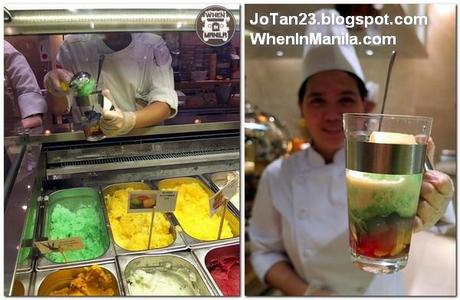 Ice cream, sorbets and halo-halo using their flavored ice!
From the dining experience to the most welcoming and courteous staff I've encountered, let me simply put it it this straight to everyone --- it was worth it! Imagine the feeling I got when my tummy was fully satisfied together with the warm and welcoming ambiance of the restaurant and the people everywhere inside. I'm proud and happy to dine at Spectrum, and I am definitely going to dine out more in the future with them!

Price starts at Php1,300+ for breakfast, Php1,500+ for lunch and Php1,800+ for dinner.


Spectrum Cafe and Restaurant
Fairmont Hotel Makati
Makati Avenue corner Arnaiz Avenue, Makati City
For Dining Reservations, please call +632 5559840
Email:

[email protected]


Website: http://www.fairmont.com/makati/


Writeup by Jo Arce for WhenInManila.com and vivajosephine.blogspot.comPhotos taken by Jo Tan for WhenInManila.com and jotan23.blogspot.com/