As I've mentioned a little before, as a working parent I guard my calendar like a mama cub. I am always trying to gain control over my work schedule, my personal time and my time with my family since I cannot make time slow down like I'd like it to a little these days. We sometimes race through Monday - Friday to get to the weekend and then try to perfect our recipe for 72ish hours of perfectly balanced work, play, fun, relaxing and productive time. I am thankful that these days, time with my family is what centers and recharges me.
Of course, the best laid plans can still fail. We battle work popping up, weather not cooperating, and, most unfortunately, life and exposure to new environments making us sick. Before Heidi, I was never sick, to the point that I didn't have a general doctor or know the inside of an urgent care. That changed for me the second she started day school. Her antibodies were great, and she carried every germ home to me with a gummy smile on her cherub face. If I ever thought I didn't have time to be sick before having a baby, I had no idea the anxiety and inconvenience of trying to find a doctor or give myself time to recover when PTO is gone to maternity leave, wiggle hours for appointments in my work day are spent on the pediatrician and I am trying to squeeze every hour outside of work enjoying time with the babe. Finding a babysitter so your husband can drive you to a clinic to wait with the masses for a strep test was rock bottom on my list of ways to spend a Sunday, and it happened more than once.
When
MedSpring Urgent Care
introduced themselves to me about their upcoming openings in Dallas, I had this perspective to know how valuable their concept was going to be to our family and the community. Not only does MedSpring provide urgent care from 9:00 a.m. - 9:00 p.m. seven days a week, they also offer primary care, occupational health, X-rays and even vaccinations. Many of my excuses for getting regular check ups, flu shots and other preventative health options was due to a lack of availability outside of work hours, and with the MedSpring team I think I'll be healthy and ready for a decent fight against the pre-school germs! Both the Knox/Henderson and new Upper Greenville locations are close to my work and home, so I am going to make myself go in more routinely than I've been seeing the doctor so far to stay on top of things. The space itself is so welcoming, though, it might be more like them kicking me out!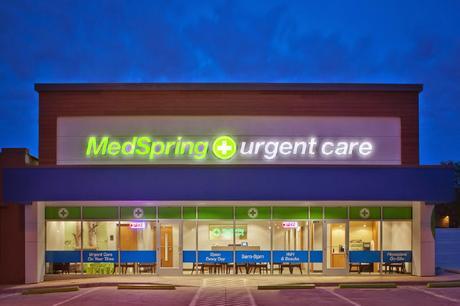 The mucho gorgeous MedSpring shining a welcoming light on Upper Greenville in Dallas.
You'll first notice the difference at MedSpring when you walk in to the homey waiting area that features drink machines and a refrigerator of snacks right by the front door.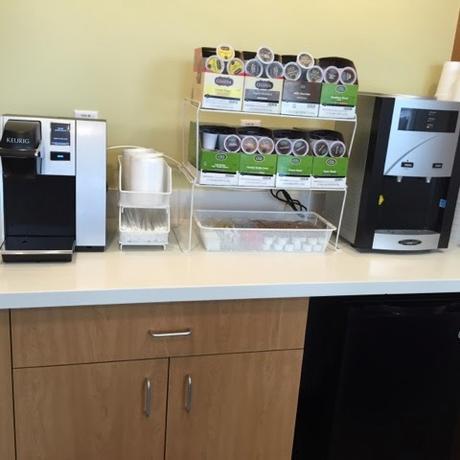 There's plenty of space in the waiting area without it at all resembling the rows of chairs I'm used to seeing at urgent clinics. Heidi made a bee line for the children-friendly part of the space the moment we walked in and got to work at the kids table and getting in some most coveted screen time with the TV.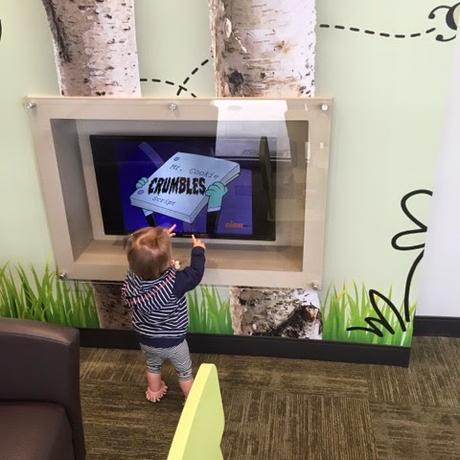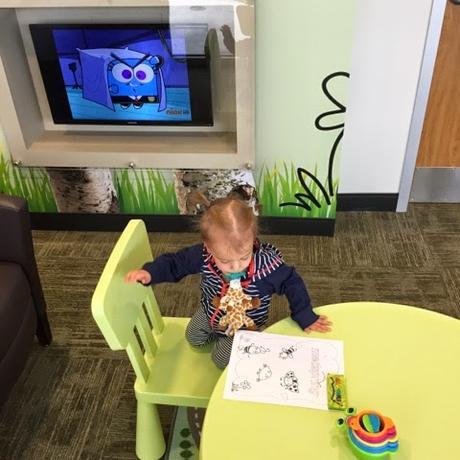 I really appreciate that the kids area is sanitized between patients with new crayons so we don't leave with more germs!
While the waiting area is welcoming, MedSpring makes every effort to ensure you're not there long. The welcome team's approach is to check you in and then move you to a suite as soon as possible where you can settle in and finish any paperwork before seeing a medical professional.
When we were looking around, the word "suite" really caught my ear since it's not something you expect to hear often in the medical world. The president of MedSpring's experience with some of the top names in the hotel industry has really inspired the company to make hospitality the focus of their work. Exam rooms are replaced with suites featuring ample space, sofas for waiting family members and a television in every room with a working remote and even a channel listing to feel as at home as possible while you wait. They even have free wifi if you want to pass the time cruising your phone or on your laptop.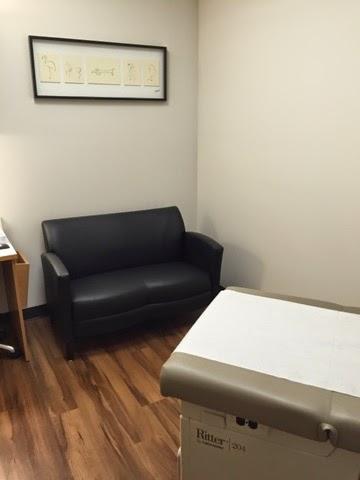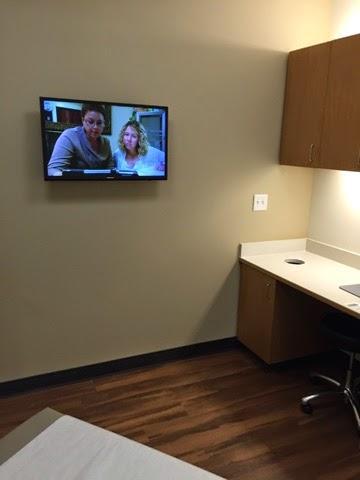 If we can get Fixer Upper on a loop in here, that would be perf, thank you.
There's also snack service to hungry patients to feel as comfortable as possible no matter what time of circumstances you're visiting under. I've been known to pop trail mix like it's candy, especially the ones that have candy.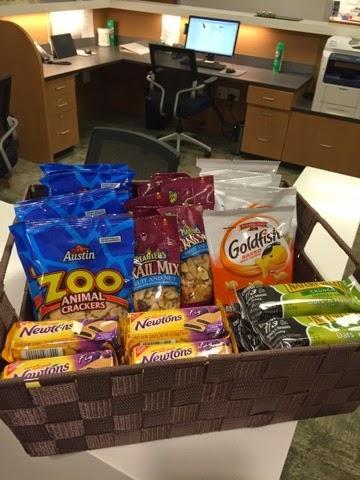 I certainly don't look forward to needing to see a doctor, but with MedSpring available in my neighborhood I'm thankful to know there are friendly faces nearby that can make it easy for to me to feel better instead of my usual habit of avoiding the doctor due to thinking it is going to be its own awful experience.
Anyone like me just want some TV, a snack and a kind grown up to check them out and tell them how to get better when feeling yucky?
MedSpring
is the package deal, and I am so glad we got the pre-tour so we know who to see when we need them!
A big thank you to MedSpring for inviting Heidi and I to meet your friendly team and sponsoring Pancakes and Beet Juice. I'm happy to pass on your kindness to by donating your sponsorship to CitySquare Community Clinic, where the 60,000 residents of Dallas who are battling poverty or homelessness can also receive friendly health care.