All that is good and great in life, huh? I wonder what the UK version would sound like. Anyway…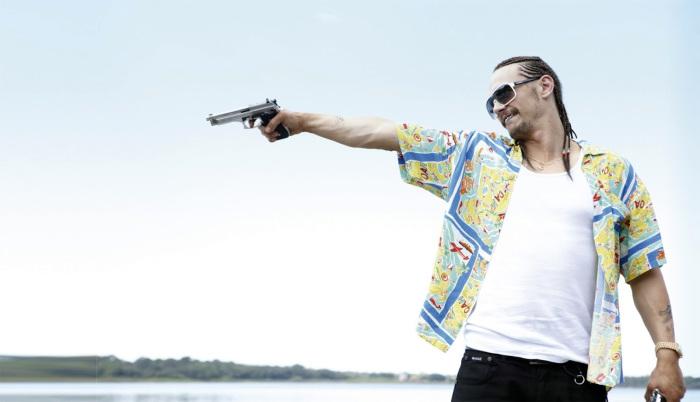 "This is the fuckin' American dream. This is my fuckin' dream, y'all!
All this sheeyit! Look at my sheeyit!
I got … I got SHORTS! Every fuckin' color.
I got designer T-shirts!
I got gold bullets. Motherfuckin' VAM-pires.
I got Scarface. On repeat. SCARFACE ON REPEAT. Constant, y'all!
I got Escape! Calvin Klein Escape! Mix it up with Calvin Klein Be. Smell nice? I SMELL NICE!
That ain't a fuckin' bed; that's a fuckin' art piece. My fuckin' spaceship! U.S.S. Enterprise on this shit. I go to different planets on this motherfucker! Me and my fuckin' Franklins here, we take off.
TAKE OFF!
Look at my shit. Look at my shit! I got my blue Kool-Aid.
I got my fuckin' NUN-CHUCKS.
I got shurikens; I got different flavors.
I got them sais. Look at that shit, I got sais. I got blades!
Look at my sheeyit! This ain't nuttin', I got ROOMS of this shit!
I got my dark tannin' oil … lay out by the pool, put on my dark tanning oil …
I got machine guns … Look at this, look at this motherfucker here! Look at this motherfucker! Huh? A fucking army up in this shit!"
51.529956
-0.221059