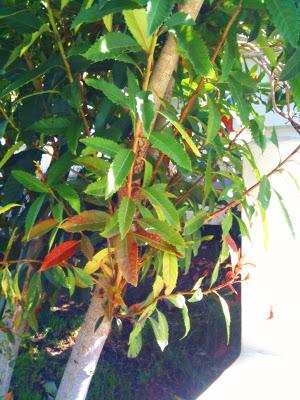 Felt Nani's presenceIn a templeIn Los AngelesNo, I've never seenBhagwan, or Allah, or JesusAll I believe in is peopleWho love me, plusWho make me the person I amAnd when I lose myselfIn an unfamiliar placeOr tossed like fizzAnd life suddenly turns hazyAnd I just keep doing thingsJust because they're scheduledAnd not mean them. It isthen thatmy beliefs
find their waySomehow they whizBack to meIn some form of blissThat illuminatesGives meaning, thusI find myself yet again.
Back on track.
Those gray temple stairsWith the chalk-white walls akinSweet flowery plants adjoinNani would climb their twinAt her own houseEarly morning, before sun flaresAfter giving food and water to birdsShe'd sit on those stairsAnd pull me down beside herA beautiful, smart lady with a shabby babySolitudeSafety of the cool early morning air cozyShe'd meditate, clean her lungsI miss you, NaniAnd will love you foreverYou're my beliefSince you're a huge part ofThe person I am today.