Subah Ho Jaaye Revisited (सुबह हो जाए)
This the second post I shared on this blog in 31st August 2012. Like earlier sharing of old poem in this one two I have made changes which I thought suitable after gaining experience. This
Ghazal
is praising the beloved's beauty and charm. I hope you will like this one too.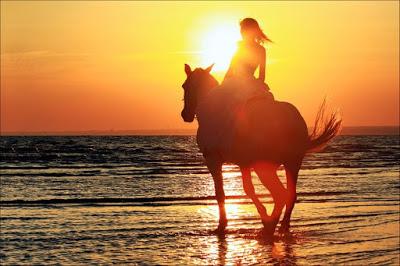 तू जिधर चाहे निकल जाए सुबह हो जाए,ग़म जितने भी हैं सारे हवा हो जाएँ।
Tu Jedhar Chahe Nikal Jaaye Subah Ho Jaaye,Gham Jitne Bhi Hain Saare Hawa Ho Jaaen.
Where ever you go it's morning,
all sorrows take a drowning. 

तेरे क़दमों की चाहत में ज़मीं बिछती है,तेरे दीदार को ही सूरज सर पर आये। 
Tere Kadmon Ki Chahat Mein Zamin Bichti Hai,Tere Didar Ko Hi Suraj Sar Par Aaye.
Ground make way to seek your steps,
sun rises, so your glimpse he may grasp.

न मुस्कुरा के पतझड़ का मौसम है अभी,कहीं फूल खिलने को न मचल जाएँ। 
Na Muskura Ke Patjhad Ka Mausam Hai Abhi,Kahin Phool Khilne Ko Na Machal Jaaen.

Don't smile now as it is autumn,
flower may bloom being that forgotten
खुलेआम यूँ जुल्फें सवारा न करो,बादल बहककर कहीं न बरसते जाएँ। 
Khuleaam Yun Zulfein Sawara Na Karo,Badal Behakkar Kahin Na Baraste Jaaen.

Openly don't comb your long tresses,
clouds may seditiously never suppresses,

घर चले जाओ की रात होने को है,आप के सामने कहीं चाँद न नज़र आए। 
Ghar Chale Aao Ki Raat Hone Ko Hai,Aap Ke Samne Kahin Chand Na Nazar Aaye.

Go back home as it is the time of night,
how will moon in front of you shine so bright.
अब तो अपनालो किसी को ज़िन्दगी में,मेरी तरह न सारे 'सिफ़र' हो जाएँ। 
Ab To Apnalo Kisi Ko Zindagi Mein,Meri Tarah Na Saare 'Cifar' Ho Jaaen.

Choose someone in your life as partner,
Or everybody like me turn to 'Cifar'.