This post could have been a FB status update as well... because its gonna be real short... but I thought this one is important and special and that's why it is surely going to my blog...
I was watching the footage of Stay free Indi Blogger Meet for women, from Mumbai. Thanks to the IB team, they have added another feather in the cap by providing live footage of some meets to those who couldn't come.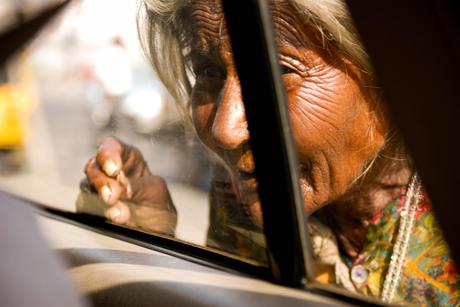 Prasoon Joshi was the chief guest there, we all know he is a great poet and lyricist, some credits to his name are songs from Taare Zameen Par, Fanaa, Rang de Basanti, Hum Tum, Delhi-6 and many more.
As he told the bloggers, a trivia about some song of his: 
Once AR Rahman went to him and asked him to write a song for Delhi-6, which starts like Maula, Maula Maula Mere Maula... and he sang only this part and told 
him to write further, and he couldn't write a single line for an entire year, and one day he thought of an old woman from his hometown who used to come to the dargaah, with so many cracks on her forehead and  thus he gave a thought, what was it, she wanted the almighty [allah] to do for her, and he thought perhaps she wants god to remove her cracks from her head and her life... and thus he wrote those lines which said: 
 "
Dararein Dararein Maathe Pe Maula, 
Maramat Mukaddar Ki Kar Do Maula, Mere Maula...." 
wow.. this was one great tale I heard in a long time, I am loving this song more than ever now after hearing this little trivia by Prasoon Joshi...!!
Such a great thought...!!