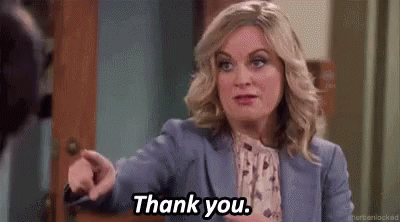 Today we enter December and the 25-day countdown to Christmas begins, crusaders. I'm excited to spend it running with St. Jude's in Memphis. With just a few weeks to go until the big day, it's time to get serious about this holiday season.
And no, I'm not talking about shopping (although I would definitely start making those lists and checking them twice).
Nope, I'm talking about gratitude, which is right up there with holly and jolly this time of the year.
Today, I'm grateful to everyone who helped me train and fundraise for St. Jude's this year. I could not have done it without you, thank you all both for your donations and your time.
Our country has a history built on self-determination and stoicism, but the truth is not one of us could do anything without the help of others. Sometimes it's indirect or unannounced, but it's always there.
So, I hope everyone gets (and takes) the chance to say thank you this holiday season and beyond.
...bi-daily smile...