Not far from the Twin Peaks Reef is the Twin Lagoon, a tourist attraction famous for having an outer and an inner lagoon. Boats dock near the long array of wooden planks placed along the limestone formations at the outer lagoon. These were specially installed to enable tourists to get closer to the cave-like entrance of the inner lagoon.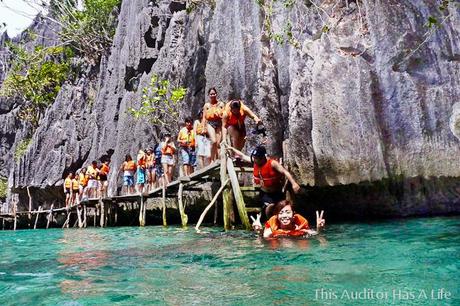 The inner lagoon can easily be accessed during low tide wherein one may either swim or ride a raft to the cave-like entrance under the limestone rock formations. During high tide, tourists may opt to reach the inner lagoon by climbing over the limestone wall or diving underneath the submerged entrance. 
A minimal entrance fee of PhP100 is charged for those who wish to visit this tourist attraction.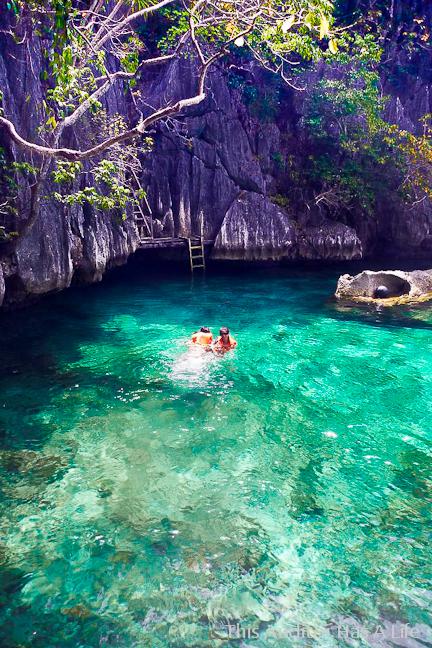 entrance to the Twin Peaks Lagoon